Fred. Olsen Cruise Lines has offered a first look at its summer 2023 programme with the early release of two cruises venturing to hot and cold climates.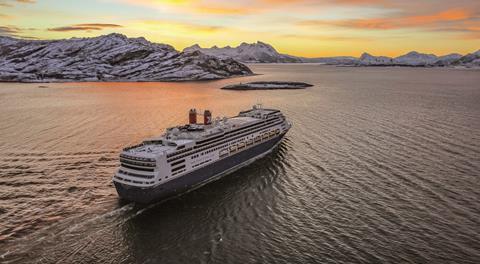 In May 2023, cruise ship Borealis will take guests on a journey through centuries of history and culture when it sets sail to many of the Adriatic's ports in Italy, Montenegro and Croatia.
Among them will be Florence, the birthplace of the Renaissance, along with the cities of Venice, Split and Kotor, teamed with scenic sailing of the Amalfi Coast.
Meanwhile in June 2023, flagship Bolette will embark on a voyage to the Arctic on a journey which is described as exploring many 'off-the-beaten-track' destinations.
The 23-night sailing will offer chances to experience the Midnight Sun, as well as cruising many fjords, glaciers and mountainous landscapes, between visits to some of the most remote locations in Norway and Iceland.
Guests can also enjoy their choice of £250 per person to spend on board, or free door-to-door transfers of up to 200 miles for those travelling to the port from mainland UK.
Martin Lister, head of itinerary planning and destination experience at Fred. Olsen Cruise Lines, said: "These sailings are perfect for those looking to excite their inner explorer and allow our guests to really immerse themselves in the culture and history of the destinations they are visiting.
"Borealis will be the perfect host for our Adriatic sailing, offering views of the breath-taking Amalfi coast, Capri and the Bay of Kotor that can only be seen from the water, while ashore there will be opportunities to discover the stunning architecture and the history and influence that helped shape it.
"Meanwhile, in the Arctic, guests can gain an insight into the local way of life, witness whales, puffins and birdlife in their natural habitat whilst taking in unspoilt scenery and the phenomenon that is the Midnight Sun."
The two sailings come ahead of the launch of Fred. Olsen's full summer 2023 schedule which is set to be released by the small-ship operator in mid-March 2022.
For group bookings and enquiries, contact Fred. Olsen Cruise Lines' dedicated Group Sales Department on 01473 746169 (Monday to Friday, 9am until 5pm), or email ellie.fulcher@fredolsen.co.uk. For further information on Fred. Olsen Cruise Lines, go to www.fredolsencruises.com.