Arena River Cruises has announced that the MS Arena will now launch in April 2021, after plans to start sailing this spring were cancelled due to Covid-19.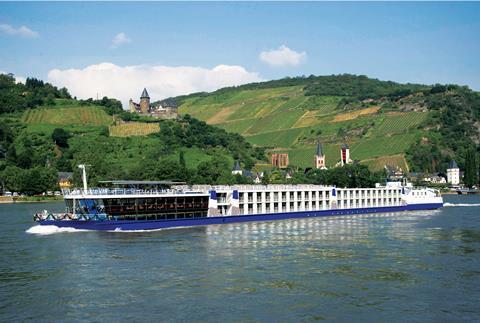 The four star ship is set to feature spacious en-suite cabins with panoramic windows, an elevated sun deck, wellness suite and newly refurbished communal areas.
Passengers will be able to choose from a number of cruises along the waterways of Europe, including the Rhine and its tributaries, the Dutch Waterways and the Danube. The full programme includes new springtime cruises alongside popular longer itineraries and short festive breaks for 2021.
Arena River Cruises' groups team is available to assist with bookings. Special offers such as free places for group travel organisers, presentations to groups in advance of travel, bespoke travel arrangements and more are available.
Journeys aboard the MS Arena in 2021 will include:
Delightful Dutch Bulbfields (new for 2021): A four night springtime escape sailing along Holland's tranquil waterways. Departing from Amsterdam, the itinerary features a trip to the beautifully preserved windmills of Kinderdijk, time to roam around the web of harbours and canals in the ancient city of Dordrecht and a full day included excursion to the world-renowned Keukenhof Gardens. It departs on 6th April 2021.
The Danube to the Black Sea: One of Arena River Cruises' longest journeys, this 15-day river cruising adventure takes passengers through seven countries as the river winds its way from Germany to the Black Sea coast and back, departing on four dates in summer 2021. Along the route, there are opportunities to explore Belgrade, Budapest, Bratislava and Vienna, as well as joining excursions to Bucharest and Novi Sad, and to take a boat trip through the Danube Delta.
The Ultimate Rhine & Danube Cruise: Ideal for lovers of Europe's historic cities and those keen to explore at a leisurely pace, this 13-day itinerary travels through the heart of Europe, from the gothic towers of Cologne to the impressive Hungarian capital, via the Rhine, Main and Main-Danube Canal and mighty Danube. Passengers on this cruise will enjoy a variety of experiences including the spectacular scenery of the Rhine Gorge, the historic city of Wurzburg, Bavarian gems Bamberg and Nuremburg, the splendid Benedictine Abbey at Melk and three capital cities – Vienna, Bratislava and Budapest.
Also available to book now are departures aboard the MS Arena for Christmas and New Year 2021, including a short five-day pre-Christmas break to stock up on gifts and treats at the Christmas markets along the Rhine Valley; an eight-day Christmas celebration cruise on the Rhine and Moselle; and a six-day New Year extravaganza on the Rhine.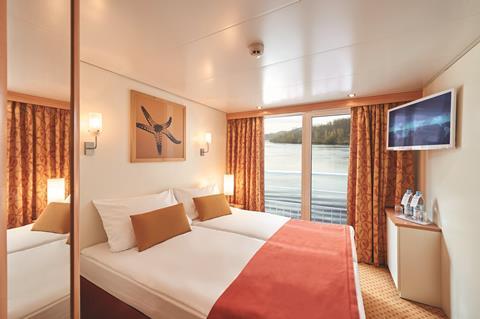 Steve Goodenough, managing director of Arena River Cruises commented: "Naturally we have been disappointed not to have been able to welcome passengers aboard the MS Arena so far this year, but the vast majority of bookings have been transferred to 2021 and interest in advance bookings for next year is already encouraging.
"All our cruises are fully ABTA and ATOL bonded, so although current travel restrictions mean there is still some uncertainty, clients booking ahead for 2021 can be confident that their bookings will be protected. Our 'price guarantee' promise also means that however the travel situation continues to unfold our cruises won't be sold for less, so customers can plan ahead with confidence."
Janet Fielding, Arena River Cruises' group travel specialist added: "We have been working closely with all our group leaders throughout this challenging time and are very pleased to have been able to reschedule the majority of trips for next year. As the uncertainty continues we would like to thank them for their loyalty, patience and understanding – we very much look forward to seeing them enjoying cruises aboard the MS Arena in the spring."