The first performers for the 2019 Forest Live events, starting on 13th June, have been announced.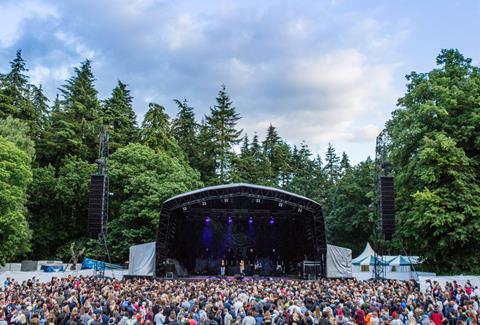 Jess Glynne, Jack Savoreti, Paul Weller and Tears for Fears are the first artists to be announced so for the 2019 event.
The annual outdoor live music series is held in seven Forestry Commission forests each summer. The 2019 concerts will take place during June and July, and will begin at Westonbirt Arboretum in Gloucestershire on 13th June.
The venues for the 2019 event are Bedgebury National Pinetum and Forest in Kent, Cannock Chase Forest in Staffordshire, Dalby Forest in North Yorkshire, Delamere Forest in Cheshire, High Lodge Thetford Forest in Suffolk, Sherwood Pines in Nottinghamshire, and Westonbirt at the National Arboretum in Gloucestershire.
A fully licensed bar and a variety of hot food and drink outlets are available at all venues.
Information on the first performers
Paul Weller initially made his Forest Live debut in 2004 and has returned many times since then, with his last performance at the show taking place in 2014. He will perform at Forestry Live concerts on 14th June, 16th June, 21st June, 22nd June, 28th June, 29th June and 6th July next year.
Jess Glynne, who rose to fame when she released her debut album I Cry When I Laugh in 2015, will play on the 22nd June, 23rd June, 28th June, 29th June and 5th July as part of the 2019 Forest Live event.
Jack Savoretti has announced a West Country woodland concert on 15th June at the Westonbirt Arboretum as part of the Forest Live 2019 performance schedule.
Tears for Fears initially formed in 1981, after which they received no one status for their debut album The Hurting. They are due to play a special gig for Forest Live 2019 on 21st June at Delamere Forest.
Information for GTOs
Groups are welcome at Forest Live and are advised to book via the phone. Full information on the individual concerts is available online.
GTOs wishing to book should call 03000 680400.
For more information, visit www.forestryengland.uk/music.