Our monthly columnist addresses how more needs to be done to protect certain attractions and how organisers need to speak up to keep the tourism sector going.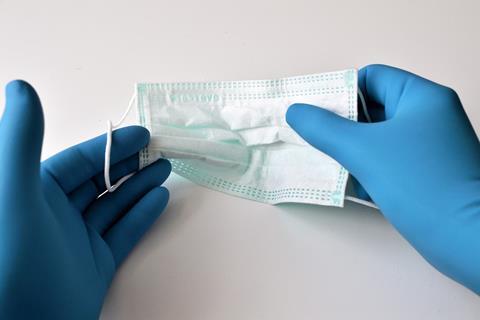 Face masks, we're all doing it wrong
So, face masks or coverings. The new fashion accessory is here and it's probably here to stay. Many will be pleased to see my face covered; not only will it shield everyone from my good looks, but it will also muffle my monotonous tone. Cause to celebrate perhaps.
I don't pretend to keep up with fashion, but it seems rather popular to wear masks on your chin. It reminds me how youngsters like to wear their baggy jeans hanging off their backside, revealing more than any of us can stomach.
The trouble is, no one really knows how to effectively wear a mask or covering. For starters you've got to wash your hands before you put it on. How many will fail at this basic first hurdle? We shouldn't touch the front as we put it on and it's got to go all the way up to the bridge of our nose,
Don't ignore group tourism
The Government keeps reminding us how it is supporting the economy and businesses to an unprecedented level. This is true, but more needs to be done. The tourism industry (and I am sure many others) needs specific, long-term help. The historic properties, the museums, hotels, attractions, theatres, tour operators, coach companies… the list goes on. You only need to see the news that Shearings has ceased trading due to the effects of the Covid-19 pandemic to realise how serious this is.
Tourism contributes enormously to the UK economy, and group tourism plays a hugely important (and often undervalued) part in supporting attractions, venues, destinations and businesses throughout the year – often at quieter, off-peak periods. But group tourism and social distancing needs to be clarified. The Prime Minister is assessing the two-metre rule after the tourism and hospitality industries called for a review (the guidelines from the World Health Organisation say a one metre distance is sufficient).
The role group organisers play is not just about spreading enjoyment, we also help connect communities.
Even Yvonne Doyle, medical director of Public Health England, suggested the guidance could change. Many countries - including Hong Kong, Singapore, France and China - now say one metre apart is enough. Not only is it important for the industry that groups can organise visits and trips again, but these experiences are a lifeline for so many people. Groups very often include those who would otherwise be isolated, or unable to visit anywhere on their own.
We must all collectively bang the drum because the Government's ears can sometimes be a little waxy. My group are raring to go… some light at the end of this tunnel is very much needed.

Our popular regular columnist has been a group travel organiser for more than 30 years, travelling the UK and the globe, experiencing much frustration along the way.