2020 marks the 50th anniversary of the remarkable homecoming journey of the world's first great ocean liner.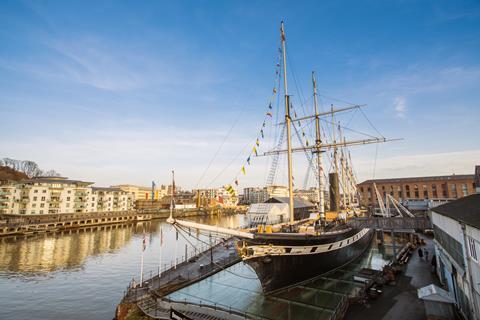 Brunel's SS Great Britain attraction in Bristol will be commemorating the milestone with a special programme of galleries and exhibitions with group options available.
About SS Great Britain
The ship had enjoyed a long working life from 1845 to 1933 thanks to Brunel's engineering skills but she was badly damaged in a storm in 1886, bringing her ocean-going career to an end. Years later, in 1969, naval architect Ewan Corlett helped to organise an audacious rescue mission to bring SS Great Britain home to the UK, saving her from rusting and rotting away in a floating warehouse in the Falklands.
The SS Great Britain's homecoming journey across the Atlantic is one of the most remarkable and pioneering rescue missions ever attempted. She was finally welcomed home on 19th July, 1970, back to the dock in which she was built and exactly 127 years to the day after her launch.
Today, the ship provides an authentic backdrop as visitors explore inside and can even climb the rigging. Two museums and the historic dockyard bring stories about the ship and Isambard Kingdom Brunel to life for visitors of all ages.
New for groups in 2020
Groups can visit the new outdoor photographic exhibition (from 2nd April until 6th September) which will feature powerful images from 1970 including the salvage operation in the Falkland Islands as well as the final leg of the SS Great Britain's final journey beneath the Clifton Suspension Bridge and in Bristol's Floating Harbour surrounded by crowds of spectators.
There will also be photographs of the conservation project's early supporters including Bristol-born actor Cary Grant and the Duke of Edinburgh; as well as a special collection on the Falkland Islands today in partnership with the Falkland Islands Association and Falklands Conservation.
Group organisers visiting this year can also pre-book guided tours and attend a special daily talk about 'the incredible journey'. Groups can also exclusively dine on board the ship by pre-booking lunch or afternoon tea.
For more information and group bookings visit the Group Visits page on SS Great Britain's website.