Samantha Bradbury, membership director of travel trade association ABTOT (the Association of Bonded Travel Organisers Trust) on what to look for to ensure you're financially protected when organising a group trip.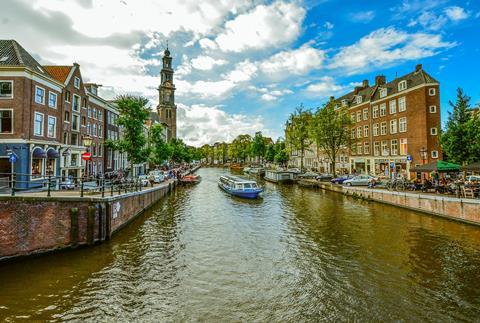 The responsibility for organising a group outing or trip brings both pros and cons.
On the plus side you get to influence the choice of outing, destination and activities to a degree; you get to research various options, legitimately browsing the web and reading glossy brochures; you get to be the point of contact and enjoy the dialogue and the build-up and any suitable perks (an upgrade you say? – why thank you!)
But you get the responsibility, the weight of expectation, the blame if it does not meet everyone's expectations; you have to do the research, talk to the providers, choose from such a huge choice and then empty your inbox from the deluge of rejected providers.
So what you should you be on the lookout for when you're organising trips?
Check the tour operator's website or brochure for confirmation of their financial protection. Most reputable companies have a dedicated section in their site called 'financial protection' which you can search for. If not, information must be set out clearly in their booking conditions which should also be displayed on their site or brochure.
If you can't find details about the financial protection - ask them.
You can also check to see if these are legitimate on the respective organisation's websites, or call them direct if you have concerns – you can search ABTOT's directory.
If the operator includes flights in their packages they are required to be an ATOL holder and to show the ATOL logo and their number – again you can check an ATOL number or the name of the company on the CAA's website .
Regarding the package itself, check what is included and not included in the price. Flights, travel, transfers, accommodation, activities can be bundled up into one package with savings to be made for a large group.
If it is not clear - don't be afraid to ask them to clarify – no one likes an unwelcome or costly surprise after you have booked or arrived in you destination.
Logos to look for:

If an operator is a member of an approved body such as ABTOT or ABTA or BCH they will be required to display their logos as proof of membership and also their membership number.
Whilst financial protection cannot overcome the disappointment of a lost holiday, it at least softens the blow of losing all your money along with it and having to deal with those emails and calls.
ABTOT is the Association of Bonded Travel Organisers Trust. For more information visit www.ABTOT.com

Samantha Bradbury is membership director of travel trade association ABTOT (the Association of Bonded Travel Organisers Trust).