The annual exhibition takes place on Saturday 25th January at Alexandra Palace, London from 10.30am to 3pm.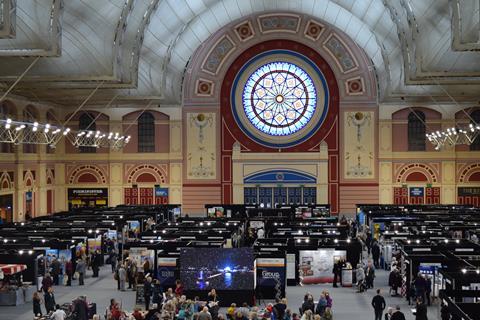 The 2020 show will feature a range of exhibitors including attractions, destinations, accommodation providers, holiday resorts, cruise companies and coach/tour operators, showcasing their group travel offers and products.
Group Leisure & Travel is the official media partner for Excursions 2020 and will be exhibiting its portfolio and enabling both readers and advertisers to meet the team.
Organised by Tourism South Easth, Excursions will feature a Great West Way area with stand partners representing key attractions and destinations along the route through countryside, quaint English villages and historic towns.
Vintage-inspired band The Spitfire Sisters will perform an eclectic mix of songs from the 1940s and modern songs with a vintage twist to open the show.
How to pre-register
There is still time to pre-register for free entry. Visit the website and complete the registration form to receive your free digital e-ticket. You can also book a free coach transfer to Alexandra Palace online. Coach transfers are offered on a first-come, first-served basis and are available from more than 50 pick up points. If you are unable to register online, you can still obtain free entry by registering in person on arrival at the show.
If you're travelling by train there's a free shuttle service from the Alexandra Palace main line station and Wood Green underground station. The shuttle services from the stations will run between 9.30am and 11.30am and on the return between 2pm and 3.30pm. The W3 bus also picks up from both stations and drops off at Alexandra Palace throughout the day.