Tourism Ireland outlined a number of key highlights for visitors this year and beyond during the Coach Tourism Association (CTA) conference in Belfast.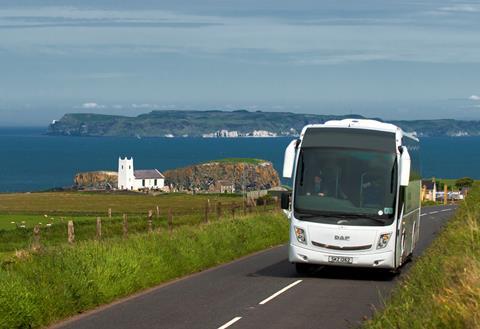 Chief executive Niall Gibbons also reiterated the importance of coach tourism to the island of Ireland at the event that took place at the start of February.
He spoke about the benefit of "hassle-free travel" between Great Britain and Ireland, thanks to the Common Travel Area, and also explained how they can help operators overcome the "green haze".
He said: "Many people in Great Britain know Ireland, but they know about all the many great and already popular things to see and do. Our Tourism Ireland team in GB can connect with coach tour operators and wholesalers, to highlight and remind them of the wealth of experiences our island has to offer."
The three-day event at the Europa Hotel bought together suppliers and buyers from across the coach tourism industry.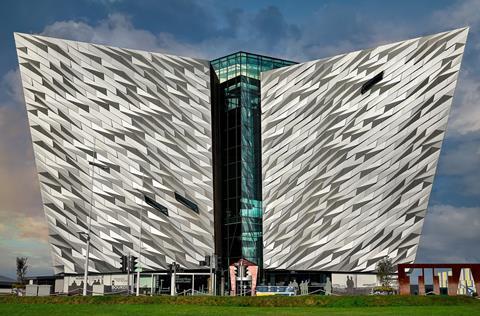 Among the developments for coach groups coming this year that were mentioned are:
The reopening of Titanic Belfast in spring: the multi-million pound project will showcase a new theme, The Pursuit of Dreams, which will include immersive technology highlighting Belfast's maritime heritage and tell the Titanic story in a respectful and authentic way.
The opening of Titanic Distillers: groups will be able to learn first hand about the characters that have shaped and inspired the Titanic Distillers story and whiskey. It will be Northern Ireland's first working whiskey distillery to open in nearly 90 years and will include coach tours.
Belfast Distillery Company: will open for tours this autumn.
New hotels: there are four new hotels opening in Northern Ireland this year with hotel development having increased by 15 per cent in 2022.
Keynote speaker, travel journalist Simon Calder, summarised the previous 12 months in tourism at the conference and looked to the year ahead. Among challenges for travellers including airport disruption, passport bureaucracy and border delays, as well as recent rail strikes, Simon emphasised the ease and convenience of coach travel.
"Coach travel is the way of getting from A to B, whenever, so if you want assurance, go by coach."

Simon Calder
Simon added: "There's pent-up demand to travel, with lost adventures versus the cost of living, but many people are still travelling and spending."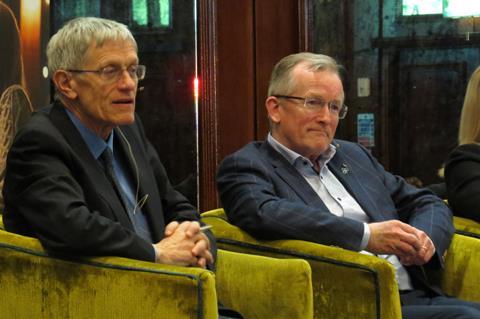 During the CTA Conference weekend, delegates enjoyed a fam trip preview of Titanic Belfast, as well as Northern Ireland's Royal residence, Hillsborough Castle. Pre-event fam trips also took in the Giant's Causeway, Derry-Londonderry, and Belfast.
Commenting on the forecast for the year ahead from conference feedback, CTA Chair Robert Shaw said: "The majority of operators are ahead in bookings for 2023 compared to last year.
"Especially from our 55 years old-plus traditional coach tour market, we're seeing enthusiasm to travel backed up by financial spend. We expect an upturn in business for the year ahead."
The Coach Tourism Association was set up 30 years ago to bring the coach tourism industry together and to promote travel and tourism by coach.

To find out more visit www.coachtourismassociation.co.uk