European Waterways is inviting groups to step in the footsteps of Downton Abbey's cast, on a voyage along the River Thames which includes a visit to the iconic Highclere Castle.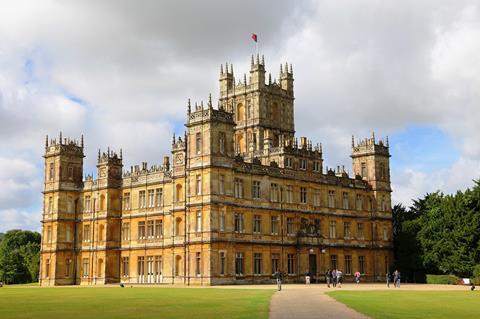 The trips will take place on European Waterways' Magna Carta next year and include an excursion to the 'abbey', to see how the Crawley family live on screen.
The tour takes guests through the many rooms of Highclere Castle in Berkshire and lets them explore the estate's 1,000 acre parkland.
It is part of the Classic Cruise offered by the hotel barge specialist, which travels on the River Thames.

Small groups can also charter the entire vessel for 2020, which includes an exclusive tour of the castle, as well as the chance to meet real members of the household and possibly Lady Carnarvon, the 8th Countess of Carnarvon and current resident.
Derek Banks, managing director of European Waterways, said: "Highclere Castle looks magnificent on TV and is even more impressive in person, with the splendour of its rooms and the castle's beautiful parkland, bringing the magnificence of the drama to life.
"Magna Carta's excursion there shows how England's aristocracy lived, however, our guests will also receive the royal treatment while on the barge throughout the entire cruise.
"They'll be catered to by an attentive crew, who will spoil them with elegant meals of fine wine and gourmet cuisine every night – thanks to our on-board master chef."
What else is available on the cruise?

Groups will visit the venue of Prince Harry and Meghan Markle's wedding at Windsor Castle, the former residence of Henry VIII at Hampton Court Palace and Cliveden Estate.
Other cruise highlights include the exploration of ancient villages at Henley-on-Thames, which is then followed by a drive to Oxford for a tour of its oldest college, Christ Church - where Lewis Carroll wrote Alice in Wonderland.