Group visits to more than 60 English Heritage historic attractions, including Stonehenge, Eltham Palace and Gardens and Whitby Abbey, are set to resume from 17th May.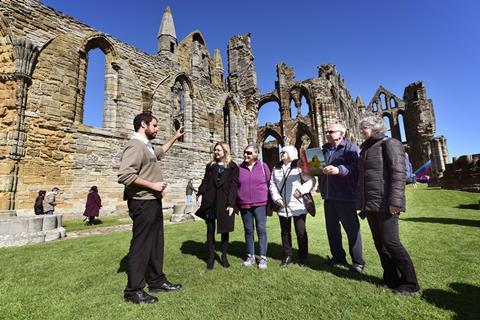 The charity which looks after more than 400 sites of historical significance across the country has also said that it plans to open more of its attractions for groups later in the year, provided the country successfully passes each milestone on the Government's roadmap.
Some of the places set to open for groups from 17th May include Stonehenge in Wiltshire and other day-trip destinations with plenty of outdoor space, such as Whitby Abbey (north Yorkshire), Belsay Hall Castle and Gardens (Northumberland), Wrest Park (Bedfordshire), Audley End House and Gardens (Essex), Eltham Palace and Gardens (London), Osborne (Isle of Wight), Witley Court and Gardens (Worcestershire) and Tintagel Castle (Cornwall).
On arrival, groups will be asked to split into groups of no more than six individuals or two households, with many of the sites having cafés offering takeaway food and drinks, plus on-site shops.
English Heritage gives a 15% discount on published admission prices (10% at Stonehenge) for groups of 11 or more, with one tour leader and one coach driver admitted free with each group of 11+.
Some of the highlights
At Stonehenge, group visitors will benefit from a makeover to the café, which has increased seating capacity by almost 100, which means after 17th May, visitors can fully appreciate the changes, which includes more till points to reduce queues and twice as many hot and cold food displays.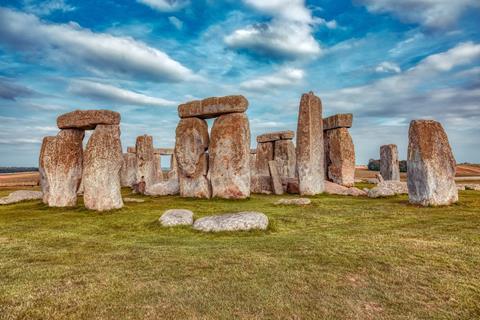 Also after 17th May, groups of up to 36 looking for a day out in the West Midlands can head to Boscobel House and the Royal Oak, where in 1651 King Charles II took refuge from Cromwell's armies after his defeat at the Battle of Worcester.
He famously hid in an oak tree before spending the night in a priest hole inside the timber-framed house. It later became a working farm and its Victorian farm buildings and machinery still remain.
A £950k re-interpretation project has brought new life to both of these stages in Boscobel's history. There has been the introduction of rare and local breed farm animals, the replanting of the woodland that once surrounded the Royal Oak; plus the recreation of the 17th-century gardens where Charles II is said to have relaxed after the soldiers departed. There is also new interpretation inside the house, plus an improved café, shop and toilets.