Easton Walled Gardens in Lincolnshire will host its annual winter Snowdrop Week in February, celebrating the seasonal flower.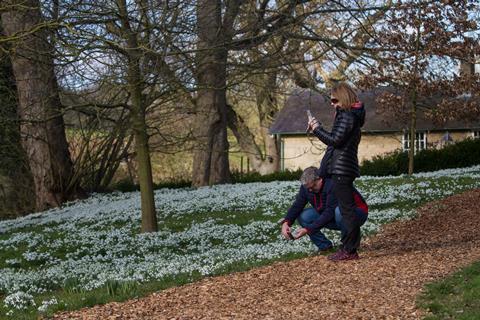 Running from 15th until 23rd February, groups can wander through displays of snowdrops, aconites and hellebores, spread across 12 acres of 400-year-old restored gardens.
Groups can pre-book a visit during the event, with the team at the gardens able to offer a meet and greet service upon arrival.
Ursula Cholmeley, Easton Walled Gardens' owner, said: "In 2001, the gardens were lost to nature so we began to clear the gardens of brash and brambles.
"In patches we could see snowdrops hanging on in the undergrowth. As the light was allowed back in, the snowdrops began to recover.
"We have encouraged them and they now spread across two banks alongside the river. Around these naturalised plantings we have added hellebores, crocuses, daffodils and blue chionodoxa."
More about this year's event
Easton Walled Gardens presents the Botanical Art Exhibition, entitled Wildflowers, featuring the work of Dawn Wright, Dianne Sutherland and Polly Sutherland, all well-respected botanical artists in the field of botanical drawing and painting.
The exhibition will take place in the Coach House at Easton Walled Gardens and entry is included with the garden admission fee. The Art Exhibition runs from Saturday 15th February until Sunday 15th March.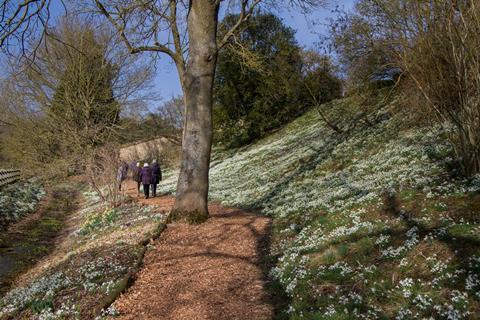 Guided Snowdrop Tours with garden owner, Ursula Cholmeley and head gardener, Ollie Ryan-Moore, will also be available to book in advance.
The tours will take place before the gardens open to the general public, giving visitors an exclusive, behind-the-scenes look at the snowdrops with advice on how to grow and divide snowdrops, as well as giving tips on naturalising your own collection.
About Easton Walled Gardens
Ursula Cholmeley has restored this ancient 12-acre garden from a wilderness into a splendid green space, showcasing a range of different plants and flowers.
The gardens include meadows, roses, sweet peas, spring bulbs and shrubs, cutflower and vegetable gardens.