Casting for The Lion King tour, which opens in Bristol this September, has been announced.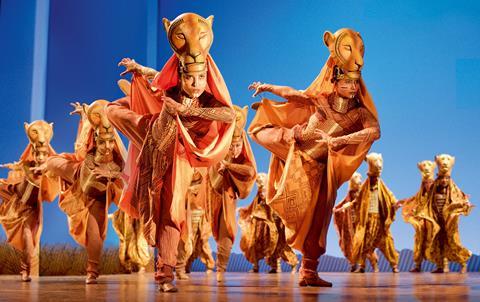 The musical welcomes new cast members from a whole host of countries including Belgium, Brazil, Democratic Republic of the Congo, Dominican Republic, Ireland, France, Hong Kong, Jamaica, Nigeria, Trinidad and Tobago, the UK and United States of America.
Dashaun Young will play the role of Simba, which he first performed in 2007 on a North American tour of the production.
Josslynn Hlenti will perform as Nala and Thandazile Soni will play Rafiki, having already played the part in the Broadway and West End productions of the show.
The previous tour of The Lion King broke attendance records, featuring a cast of more than 50 actors, singers and dancers.
About the show
The performance uses masks, puppets and animal costumes to tell the story of Simba's journey as he struggles to accept the responsibilities of adulthood and becoming king.
A team of designers drew on diverse cultural influences to recreate the colours and expanses of the African savanna, as seen in the original animated film.
The original songs from the Disney film were expanded for the stage and now features 15 musical numbers.
More than 100 million people have seen the musical since its Broadway première in 1997, across 25 global productions.
A sneak peak…
Tour venues
The tour marks the 20th anniversary of The Lion King's run at the Lyceum Theatre in London. The show heads to the Edinburgh Playhouse (from 5th December) after opening at the Bristol Hippodrome (7th September - 23rd November) with more venues are to be announced at a later date.
Group rates are venue specific, with both venues now taking bookings for the show.