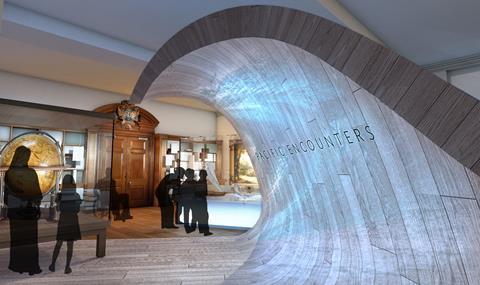 The National Maritime Museum, part of Royal Museums Greenwich, in London, will be opening four new galleries in September, uncovering maritime history.
On 20th September, the Greenwich museum, will be opening four new galleries: Tudor and Stuart Seafarers, Pacific Encounters, Polar Worlds and Sea Things.
The displays will feature more than 1,100 objects, covering over 500 years of Britain's history of exploration.
The galleries will examine how men and women ventured beyond the nation's shores to explore the ends of the Earth in a quest for knowledge, riches and adventure.
Furthermore, the galleries will highlight how Britain's relationship with the sea and its growing maritime power and ambitions shaped the country and impacted the world we live in today.
Tudor and Stuart Seafarers explores how England, and later Britain, emerged as a maritime nation between 1500 and 1700.
Pacific Encounters tells the story of exploration and exploitation, as European travellers turned their attention to the Pacific in the 17th century, venturing into the world's largest ocean in search of greater knowledge.
Polar Worlds explores British endeavours in the Arctic and Antarctic within a wider world-view of collaborative scientific investigation, cultural encounter, international economies, and national political rivalries.
Sea Things is a playful gallery exploring how our identity is shaped by the sea.
Group booking information
Group visits are welcome at the National Maritime Museum, as well as other Royal Greenwich Museums. Discounts are available for those with 15 or more people.
Guided tours are available upon request and can cover a variety of historical subjects, depending on which museum a tour is booked at.
GTOs can contact bookings@rmg.co.uk or call 020 8312 6608 for more details about taking a group.
For more information, visit www.rmg.co.uk/national-maritime-museum.