Groups visiting the National Memorial Arboretum in Staffordshire will be able to make use of exclusive saver rates to landmark events as well as different packages to enhance visits, throughout 2020.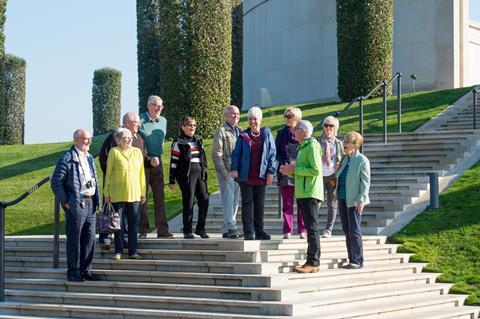 The free to enter 150-acre arboretum is home to more than 380 thought provoking memorials dedicated to groups and individuals, nestled around approximately 30,000 tress.
In addition to the range of walks, talks and tours designed to enhance their visit, groups can pre-book a variety of home-made food packages.
They also benefit from free entry into the site's permanent and temporary exhibitions and are invited to participate in the different events taking place in 2020.
Faye Brant-Key, group sales and bookings coordinator at the National Memorial Arboretum, said: "The Arboretum provides an inspiring place for groups to explore, offering a wide range of indoor and outdoor experiences ensuring there is something here for everyone.
"These exclusive group packages offer unique experiences and we are always happy to work with group organisers to create bespoke packages tailored to specific group needs so please don't hesitate to contact us to learn more."
A special series of commemorative services, events and activities will also mark 75 years since VE Day (8th May, 2020) and VJ Day (15th August, 2020), in a bid to bring to light the service and sacrifice made by men and women in World War Two.
More special events in 2020
Armed Forces Weekend (27th & 28th June)
Vintage Fair (8th, 9th, 10th May)
Summer Proms (1st August)
An Autumn Festival (19th & 20th September)
Illuminated Arboretum (9th - 18th December)
Group benefits
Just some of the perks include group saver rates for the Summer Proms and Illuminated Arboretum events, plus a special Remembrance Sunday package (8th November), where groups of ten or more can pre-book seating in the site's events building for a live broadcast feed of the Arboretum's service.
Visitors to the commemorative service will also receive a welcome talk about the arboretum and a two-course lunch.
Familiarisation trips are also available free of charge for group organisers in advance of booking.
Full details of what's on offer for groups at the National Memorial Arboretum can be found in its 2020 Groups Visits pack. GTOs can call 01283 245 143 to order a copy of the pack or email groups@thenma.org.uk