The cruise line's newest addition, Vasco da Gama, celebrates its 10th anniversary and will make its maiden voyage from Singapore.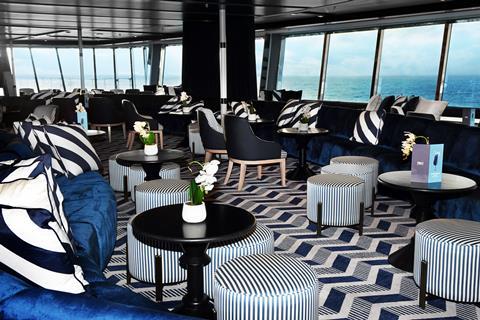 It's sixth ship to join award-winning Cruise & Maritime Voyage's (CMV) fleet, sailing on its debut trip from Singapore for a 45-night cruise, finishing in London Tilbury.
Vasco da Gama joins CMV alongside Columbus, Magellan, Marco Polo, Astor and Astoria.
Following the explorer theme of the fleet, the ship is named after Portuguese explorer, Vasco da Gama, famous for being the first European to reach India by sea.
Mike Hall, head of marketing at CMV, which was voted Best Cruise Line at the 2018 Group Leisure & Travel Awards, said they were delighted to welcome the ship "into the CMV family."
The new ship: Vasco da Gama
At 55,820gt (gross tonnage) the new ship can accommodate 1,220 passengers in 630 cabins including 120 balcony cabins and 29 suites.
It offers a wider choice of restaurants and dining options than other vessels in the fleet. A first for CMV, Vasco da Gama will offer flexible dining and timings will not be restricted to specific sittings.
Guests will be able to dine at any of three main restaurants between 5.30-8.30pm, one of which will be offering a classic menu with a twist of British cuisine and will be open for all three main meals. For dinner the other restaurants will offer a choice of styles, one Asian and the other Mediterranean.
The Club Bistro will offer buffet style food for breakfast, lunch and dinner. Passengers can choose to dine at The Grill or the Chef's Table at a supplement.
The next sailing after the ship's maiden voyage will depart from London Tilbury on 9th October for Barbados. It will also sail the Panama Canal, with visits to Acapulco, the islands of the South Pacific, Auckland and 53 nights later will arrive in Sydney.