Cruise & Maritime Voyages (CMV) has announced it will take charge of two more vessels to expand its ocean fleet to eight ships in 2021.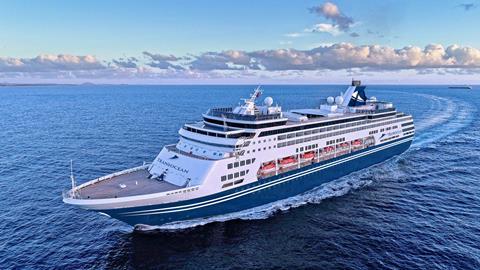 The cruise operator will take delivery of P&O Australia's Pacific Dawn and Pacific Aria in Singapore on 2nd March and 2nd May 2021 respectively.
The duo will be officially renamed in the summer of 2021 following dry docking, some minor upgrades and re-livery works in Singapore.
Pacific Dawn at 70,285grt (gross register tonnage), carrying about 1,400 passengers will be deployed in the UK in late May 2021 offering year- round cruising alongside Columbus.
Pacific Aria at 55,819grt, carrying about 1,100 passengers will be deployed in Germany.
Christian Verhounig, chief executive officer of CMV, said: "The introduction of two more ships to the global ocean fleet is the next exciting chapter of our strategic growth objectives.
"We have now acquired five cruise ships in just five years and are firmly on course to carry 200,000 passengers in 2021."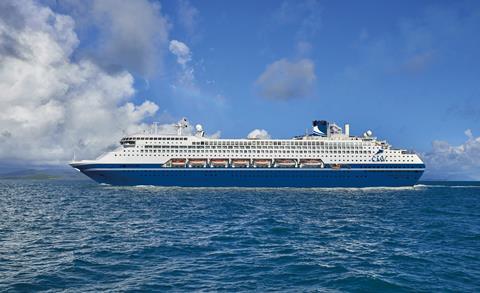 The 2021 summer programmes will go on sale via the travel trade and CMV's international sales offices and websites next year, featuring early booking incentives and new opportunities.
Further details
Pacific Dawn
Christened as Regal Princess by Margaret Thatcher in August 1991.
Length: 245m, Beam: 31m, Draft: 8.20m, 11 Passenger Decks
798 passenger cabins (498 Ocean View with 148 balcony cabins) 1,596 lower beds.
Pacific Aria
Christened as Ryndam by Madeleine Arison in New York in Oct 1994.
Length: 219m, Beam: 31m, Draft: 8.20m, 10 Passenger Decks
630 passenger cabins (501 Ocean View with 149 balcony cabins) 1,260 lower beds.