Cruise operator CroisiEurope has launched its 2023 holidays with more than 170 river, canal and ocean itineraries on board 55 ships.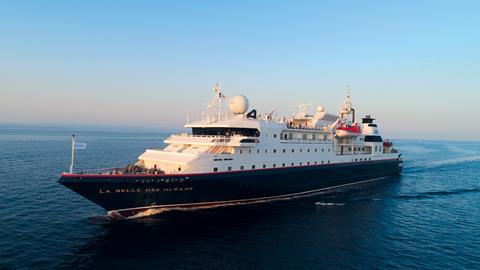 The extensive programme features 39 different waterways across 37 countries including France, the Canary Islands and Switzerland.
There are a number of new sailings for next year including cruises on board the La Belle des Océans ship from the Moroccan coast to the Mediterranean Sea.
Accomodating 130 passengers in 65 spacious cabins and suites, La Belle des Océans has different dining options for groups including the Grill Restaurant which is located around the swimming pool.
The ship's new itineraries for 2023 include a seven-night cruise from Malta to Heraklion, a six night trip from Barcelona to Nice and a seven-night cruise from Malaga to Barcelona.
There are also a host of cruises on board the slightly bigger La Belle de l'Adriatique which accommodates 197 passengers. Being four-decks, the ship is able to dock in the heart of cities. Next year it has a number of new cruises including an eight-night holiday between Athens and Dubrovnik.
What else is new?
The French canals: a hotel barge cruise from the Petite Seine to the Yonne. This seven-day cruise, which takes place onboard the 21-guest hotel barge MS Deborah, takes guests on a journey to ports of call featuring historical cities, gardens and local cuisine. Starting in Paris, the cruise visits Evry, Melun, Moret-Sur-Loing and Montereau-Fault-Yonne before finishing in Sens where guests transfer back to Paris. Various departures between April and October.
Hiking cruises: a seven-night Canary Islands cruise from Lanzarote to Tenerife calls at Fuerteventura, Gran Canaria, La Gomera and La Palma. Highlights of the walking programme include The Valley of the Thousand Palms in Lanzarote; the North of Fuerteventura; Gran Canaria and the Bandama Caldera; Garajonay National Park in La Gomera; through the heart of the Volcanoes in La Palma; and the Path of Senses in Tenerife.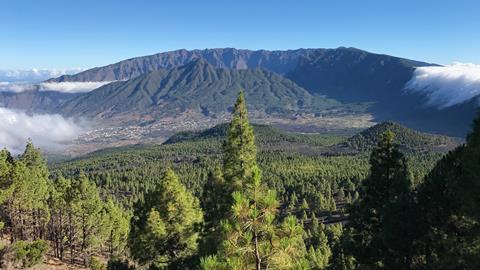 Or, groups can opt for a seven-night Corsica cruise round trip from Nice calling in Ajaccio, Bonifacio, Porto Vecchio, Bastia and L'Ile Rousse.
Highlights of the walking programme include the Pointe de la Parata in Ajaccio; the Calanques de Piana, a series of red rocks and cliffs that plunge up to 300 metres into the Mediterranean below; the Cap de Pertusato and its chalky cliffs; the needles of Bavella, the Rutali Path through wild nature; and the Bonifatu Forest and its Transhumance trail which was inspired by the route that sheep farmers used to take.
Christmas markets: a three-night Rhine cruise from Strasbourg to Basel taking in the festive traditions of Alsace and Switzerland during calls in Breisach, Riquewihr and Colmar. The cruise takes place onboard the MS Douce France.
Groups of 20 or more can benefit from special rates and there are options to hire exclusive use of the ships.
For more information visit www.croisieurope.co.uk or call 020 8328 1281.