The countdown to one of the biggest events in the UK is on with less than a year to go.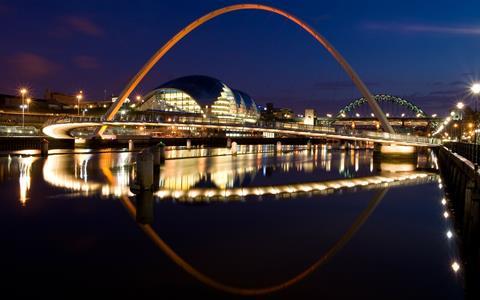 Celebrating the North of England, The Great Exhibition of the North 2018, will take place in Newcastle and Gateshead from 22nd June until September, next year.

The free exhibition will showcase the creative, cultural and design sectors in the city and across the surrounding areas with plans including everything from visual arts to musical performances.

Groups will be able to enjoy a programme of events including a number of walking routes focusing on arts, design and innovation, guiding visitors to venues and attractions.

Audiences will be told the 'story of the North' and other ideas for the event include an opening ceremony on 21st June, a family summer camp and an 'exciting' closing programme linked in with the Great North Run.

Exhibition background

The Newcastle-Gateshead initiative won the competition to host The Great Exhibition with the idea of using the three walking routes taking in major venues and attractions in the area. Three major exhibition hubs at Great North Museum: Hancock, BALTIC Centre for Contemporary Art and Sage Gateshead will feed the walking routes.

The government is contributing £5 million towards the exhibition itself and a further £15 million into a legacy fund to attract further cultural investment in the Northern Powerhouse (a proposal to boost economic growth in the North).

Carol Bell, culture and major events director at Newcastle-Gateshead Initiative, previously said: "We will develop and stage an event that the whole of the north can be proud of and which we hope will have far-reaching benefits for culture, communities, tourism and businesses – in 2018 and beyond."

Groups can expect a detailed programme of events in early 2018. Organisers expect to attract tens of thousands of visitors from the North East, across the UK and further afield.

For more information on The Great Exhibition of the North, visit www.getnorth2018.com.