Actress Rula Lenska is the latest cast member to be announced for the upcoming tour of the production which opens in Richmond this September.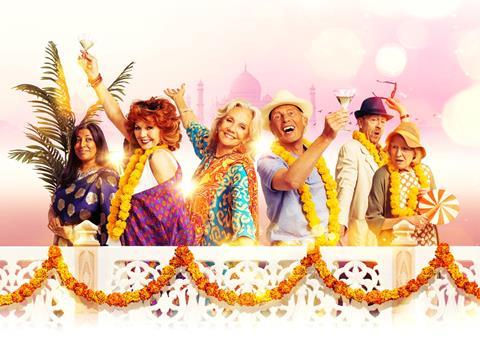 The star joins the recently announced Hayley Mills (Pollyanna, The Parent Trap, Whistle Down the Wind) and Paul Nicholas (Jesus Christ Superstar, BBC 1's Just Good Friends, EastEnders) in The Best Exotic Marigold Hotel tour, described as a feel-good tale of love, adventure, and starting-over.
Known as Claudia Colby on Coronation Street and for appearing on Channel 4's Celebrity Big Brother, Rula was born Countess Roza-Marie Leopoldyna Lubienska in St. Neots to Polish parents who had fled their homeland, their family estate having been confiscated by Communist forces.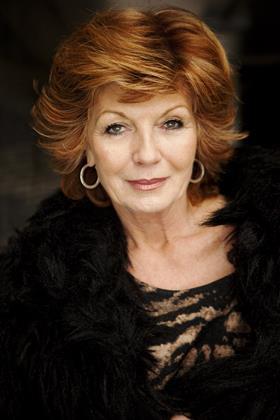 Following her education at an Ursuline College in Kent, she became an actor, gaining her first notable starring role in Rock Follies in 1976, going on to appear in many iconic television series such as Robin of Sherwood, Doctor Who, EastEnders, To The Manor Born and Minder.
She has appeared in The Vagina Monologues, Calendar Girls, Pygmalion, Seven Deadly Sins, Four Deadly Sinners, Eurobeat at the Edinburgh Festival, and 84 Charing Cross Road.
About The Best Exotic Marigold Hotel tour
Opening at Richmond Theatre on Monday 5th September, the play is directed by Lucy Bailey (Oleanna, Gaslight, Witness for the Prosecution) with the book written by Deborah Moggach.
Visiting theatres include: Milton Keynes, Bath, Nottingham, Birmingham, Plymouth, Guildford and more, with tickets now on sale for dates up to June 2023.
Based on the Sunday Times bestseller, The Best Exotic Marigold Hotel promises to take audience members on a journey to India with an eclectic group of British retirees as they embark on a new life. The luxury residence is far from the opulence they were promised, but as their lives begin to intertwine and they embrace the vibrancy of modern-day India, they are charmed in unexpected and life-changing ways.
It's described as a joyous, feel-good comedy about taking risks, finding love, and embracing second chances, even in the most surprising of places.
The film The Best Exotic Marigold Hotel (directed by John Madden) saw its UK theatrical release in 2012. Within two weeks it had topped the UK Box Office and went on to become a hit internationally performing as one of the highest-grossing films of 2012 in the UK, Australia and New Zealand.
The interwoven stories of the film's stellar ensemble, which included Judi Dench, Bill Nighy, Maggie Smith, Penelope Wilson, Tom Wilkinson, Celie Imrie, and Ronald Pickup - with Dev Patel as the put-upon owner of a past-its-best hotel for 'the elderly and beautiful' - shone a light on issues such as the outsourcing of care and NHS treatments, the complexity of family relationships around the world, love, compassion, and companionship in our twilight years.
For more information go to marigoldshow.com. Group rates will be venue specific.