The musical featuring puppets will be visiting venues up and down the UK in 2019, opening at Portsmouth Kings Theatre on 25th January.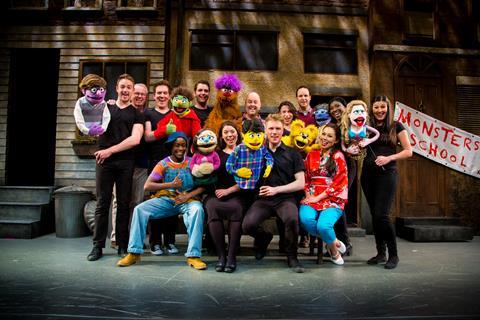 Following five years in the West End, sell-out runs worldwide and successful tours in 2014, 2015 and 2016, Avenue Q will return with a UK tour visiting venues including Portsmouth, Canterbury and Belfast.
The show is described as an irresistibly charming tale of the loveable characters on a downtown New York street trying to make sense of life's burning issues.
More about Avenue Q
Characters include Princeton, a bright-eyed graduate who comes to New York City with big dreams and a tiny bank account; Brian the out-of-work comedian and his therapist fiancée Christmas Eve; Nicky the good-hearted slacker; and a kindergarten teacher named Kate Monster.
The musical features comedic songs including The Internet is for Porn and Everyone's A Little Bit Racist.
Cast announced includes Megan Armstrong, Jasmine Beel, Ellis Dackombe, Chloe Gentles, Nicholas Mclean, Robbie Noonan, Saori Oda, Cecily Redman, Lawrence Smith, Oliver Stanley and Tom Steedon.
Avenue Q first opened at the Vineyard Theatre in 2003, before transferring to Broadway later that year where it won three Tony Awards for Best Musical, Best Score and Best Book.
In 2006 it transferred to the West End where it ran for five years before touring the UK. It has appeared in more than ten countries all over the world.
Selected tour dates
• Portsmouth Kings Theatre: 25th January - 2nd February
• Birmingham New Alexandra: 11th - 16th February
• Derby Theatre: 18th - 23rd March
• Marlowe Theatre Canterbury: 1st - 6th April
• Reading Hexagon: 11th - 27th April
• Dunstable Grove Theatre: 6th - 11th May
• Brighton Theatre Royal: 3rd - 8th June
• Nottingham Theatre Royal: 15th - 20th July
• Belfast Waterfront Theatre: 7th - 10th August
More dates are available online. Groups should contact their chosen theatres for details on group rates.
For more information, visit avenuequk.com/tour-dates.