Groups have been getting back out there again this week as coach trips returned in line with the latest Government guidelines and easing of restrictions.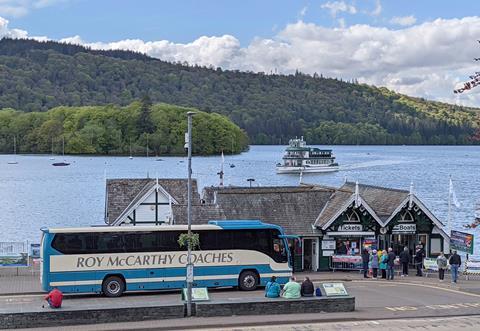 Many organisers have been telling us how great it has felt to return to what they love doing - enjoying experiences with their group and visiting new places.
As part of the lifting of restrictions from Monday 17th May, coach firms can now carry people from multiple households. Several companies have been in touch to tell us how delighted they are that this moment has finally arrived.
In the Lake District, Windermere Lake Cruises welcomed their first coach party in five months on Monday 17th May.
"Today has been a very special day and we are delighted this moment has finally arrived. Our last coach party was in December so it's wonderful to see visitors returning after all this time."

Jennifer Cormack, sales & marketing director, Windermere Lake Cruises
The first coach to arrive in Bowness since lockdown was operated by Roy McCarthy Coaches. Max McCarthy, the company director, said: "It's wonderful after all these months to finally be able to bring passengers back to this lovely part of the country and to see them enjoying themselves in the Lake District once again. It's a really special day."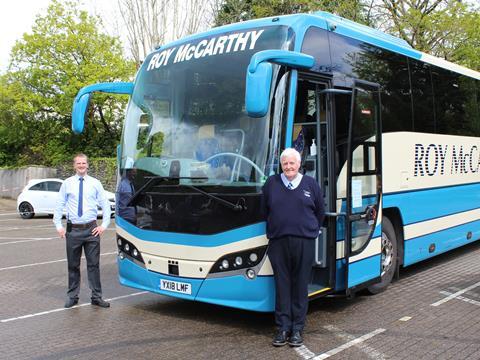 In-line with government advice, procedures at Windermere Lake Cruises remain in place to make sure all coaches are pre-booked, with coach parking available exclusively to parties which have booked a cruise. Covid-secure measures also mean all passengers must be pre-booked onto their preferred sailing, due to onboard seat allocation plans, to ensure social-distancing is adhered-to for those not part of the same household or support bubble.
Jennifer added: "After the end of the first lockdown measures in 2020, we quickly adapted to ensure we were well-placed to be able to safely open as soon as legislation allowed. Now, as the third lockdown comes to an end, we are again fully resourced and able to build on our strong track record of being ready to operate in whatever Covid-19 secure ways are required. Upon re-opening last summer, we operated safely and welcomed many groups throughout the season, as well as into the autumn and the beginning of the winter. This will continue to be the case."
Windermere Lake Cruises is working with local venues including its sister-attraction, the Lakeland Motor Museum to offer various packages to groups.
Jennifer said: "We're really excited to be in a position to welcome our valued group travel and coach parties back, and by working with other award-winning family attractions dotted around the lake, we can make sure a visit to The Lake District, Cumbria in 2021, will be a memorable one for everyone."
Bakers Dolphin are back on the road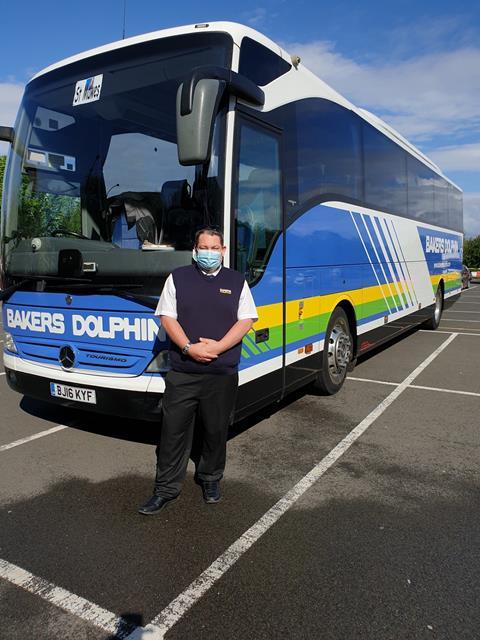 Weston-super-Mare based coach company Bakers Dolphin took to the road again on Monday for its first five-day holidays since lockdown began.
Passengers boarded two coaches, one bound for St Mawes in Cornwall and the other, headed north to the Lake District.
Continuing Covid-19 restrictions mean the coaches are not able to fill every seat yet, but those who had been able to book a place said they were delighted, as were the two drivers.
Simon Honey, who was taking 26 passengers to Cornwall, said: "I've been waiting for this day for a long time and I'm over the moon to be going back out there."
Fellow driver Paul Mansfield, who was taking 24 passengers north, said: "It's great to be back doing what we know."
Bakers Dolphin are running 17 holidays between now and the end of the month.
Sales and marketing director Amanda Harrington said: "We've been waiting a long time for this day to come, and it was fitting that the sun was shining as our first two coaches set off for their holidays. I'm not sure who is happier to be back on the road, our passengers or our drivers.
"It's been a very challenging time for everyone, and we do, of course, still need to take sensible precautions and ensure we adhere to all the proper health and safety procedures.
"But we are delighted to be able to do what we've been doing for well over a century, and that's helping people make some memories."
The world's first Covid vaccine recipient joined a coach holiday with Harry Shaw
Margaret Keenan, who was the first person to receive the Pfizer jab back in December, was one of the first passengers to enjoy setting off on a coach holiday with Harry Shaw.
Margaret Keenan, with her daughter Sue and son-in-law David, joined other passengers for the firm's first coach holiday to set off from its Coventry base on Monday 17th May.
"We are looking forward to a few days by the sea – thanks to everyone, including our wonderful NHS staff and all at Harry Shaw who have made it possible."

Margaret Keenan, Coventry
Robert Shaw, a director of the family-owned coach holiday operator and chair of the industry trade body Coach Tourism Association, added: "It is so fitting that Margaret Keenan is one of our first passengers back on board as coach holidays re-start today.

"The vaccine is the route out of the pandemic and Margaret was the first to roll up her sleeve to be vaccinated. We are thrilled to be able to take Margaret and her family away for a very well-deserved break.
"All of us here at Harry Shaw, just like all my colleagues right across the coach industry, are delighted to be able to get back to what we do best; helping people enjoy a great, relaxing holiday so they can create new memories of good times to cherish."