Cruise & Maritime Voyages (CMV) has announced new exploration cruises in Mexico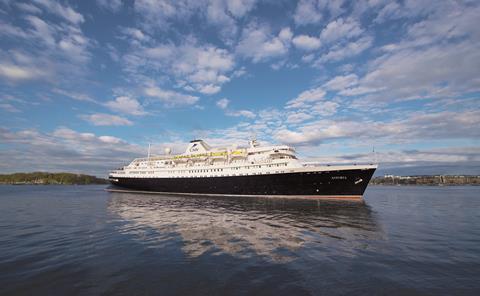 The award-winning cruise line will now be able to help groups explore the largely undiscovered pristine waters of the Sea of Cortez.
Treasures of The Sea of Cortez is an 11-night itinerary, on board the Astoria ship, visiting eight different ports.
The itinerary offers passengers on board the chance to explore more of Arizona and Mexico before and after the cruise.
It's the operator's first foray into what it terms the "soft expedition cruise sector", as part of its new 'Voyages of Exploration' collection.
The expedition cruise sector has seen huge growth in recent years; soft expeditions don't tend to be as extreme as some of the other voyages on offer, for example around the Arctic Circle.
Ship profile - Astoria
Boasts a traditional walk-around promenade deck.
Accommodates 550 adult guests.
Facilities include the Olissipo Restaurant with an alternative dining option in the Lotus Buffet, a choice of five lounges and bars and a casino, shopping boutique and bridge room.
Its 2019/20 cruise calendar includes Iceland & Northern Lights, Easter Scottish Lochs & Emerald Isle and Autumn Fjordland.
About the Sea of Cortez
The Gulf of California (Sea of Cortez) is one of the most ecologically diverse places on the planet and described as a 'living aquarium' by the famous French explorer Jacques Cousteau.
From exotic islands to iconic holiday destinations, it presents a chance to discover truly breathtaking nature, infused with distinctive Mexican culture.
The cruises will sail from Puerto Peñasco (Rocky Point) on the Mexican coast, located just over 200 miles from Phoenix, Arizona.
Chris Coates, group commercial director of CMV, which was voted Best Cruise Line at the 2018 Group Leisure & Travel Awards, said: "The largely undiscovered pristine waters of the Sea of Cortez present the group's first foray into the soft expedition cruise sector, inaugurating our new 'Voyages of Exploration' collection.
"CMV's Astoria offers a unique, classic boutique style and an authentic cruise experience, supported by an enrichment programme and supplemented by classical and more popular themed entertainment."
The trip is available for departures on select dates between December this year and February 2020.