The confusing situation regarding advice for group coach trips as part of the Government's roadmap needs clarity. After a lot of chasing, this is what we know.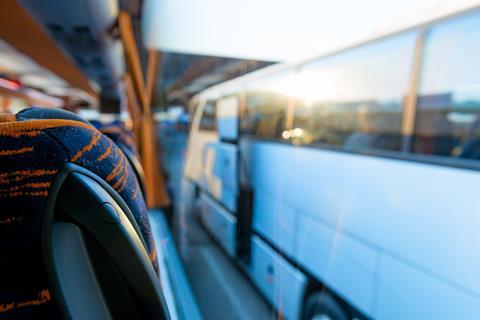 It's no wonder group travel organisers and coach operators have felt confused about the apparent 'mixed messages' regarding travel as part of the four-step roadmap to easing restrictions.
The Coach Tourism Association has been assessing the "variance in advice" from two different government departments and the Group Leisure & Travel team have also been working to get to the bottom of the confusion for the benefit of readers.
Two government departments - two apparently different messages
The Department for Transport (DfT) updated its Coronavirus (COVID-19): safer transport guidance for operators on 29th March, 2021 stating that operators can transport multiple groups within a 'Covid-Safe' vehicle subject to their own risk assessments.
Its guidance still states that social contact rules "do not place any capacity constraints on public transport services and private hire vehicles, including organised coach travel".
It adds: "Operators should continue to provide transport services that can accommodate separate multiple groups which conform to the requirements of the relevant social contact rules."
However, the Department for Culture, Media & Sport, which is responsible for the visitor and tourism sector has updated its guidance which states: "Private hire coaches must not accommodate groups containing multiple households (excluding support bubbles) travelling together to the same destination or making the same journey, e.g. for the purposes of a leisure tour."
The guidance adds: "Coach tours with multiple groups of people will be permitted at Step 3 - no earlier than 17th May, in line with the wider social contact limits - in groups of 6 people or 2 households indoors."
So there we have it - how are operators, and groups, meant to be clear about what they are able / unable to do, at which stage if two different government departments are seemingly issuing conflicting messages?
Now, of course, the two departments are responsible for different sectors: the Department for Transport for coach operators, whereas the Department for Culture, Media & Sport is for the visitor economy.
Is the confusion down to the difference between travel by coach, and a leisure coach tour by a group?
But can the two really be completely separate? And have we then got the situation in which a coach company is able to run a trip with multiple household bubbles, adhering to social distancing, but when they arrive at an attraction for a day visit, they're told that they cannot be permitted?
We have again gone back to both departments, pointing out the confusion, and asking for further clarity… we will ensure we update you when we have more.
The Confederation of Passenger Transport said it was also raising the issue urgently with Government.
Its operations director Keith McNally told us: "We are aware of this updated guidance from the DCMS and are urgently raising this with Government, including DfT ministers as it conflicts with the Government's own safer travel guidance. We will keep members advised of any developments."
Got something to add… have your say in the comments below…

Keeley is the editor of Group Leisure & Travel and its portfolio of magazines, publications and websites.