Bedgebury National Pinetum & Forest is 20-minutes from Tunbridge Wells and home to the National Conifer Collection. It is cared for by Forestry England, which manages and cares for the nation's 1,500 woods and forests, with over 230 million visits per year.
The 320-acre Bedgebury National Pinetum is recognised as one of the most significant collections of conifer trees and plants on one site anywhere in the world. There are more than 12,000 trees, including threatened and historically important specimens.
Bedgebury's popular light trail returns this Christmas with new installations – and tickets have already gone on sale.
Matthew Findlay, head of UK trails for Sony Music/Raymond Gubbay Ltd, said: "We were thrilled with the fantastic response from visitors who enjoyed the trail last Christmas and our planning and preparation for 2022 is already well underway. Look out for some new surprises this year."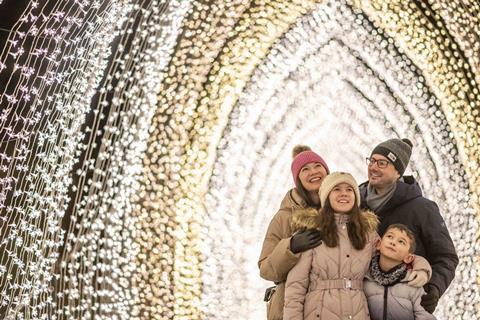 Groups visiting from 18th November can expect to see installations designed by a range of international artists which will portray the pinetum in a majestic light, beneath canopies drenched in seasonal colour and inspired by the landscape to create a festive adventure.
In addition to more than a million twinkling lights and seasonal sounds, independent street food vendors will be on hand so you can complete your walk with treats such as toasted marshmallows, a spiced winter warmer or hot chocolate.
How can you organise a group visit and is there a group rate?
There is a group rate of 10% off for 15 or more adults but discounts are not available to book online and note that they apply to adult tickets only.
You can make your booking by sending an email to See Tickets Groups at groups@seetickets.com.
There is space for two coaches per evening and parking is charged at £20 per coach and must be booked in advance, again by sending an email to See Tickets.
This arrangement will be the same for all the My Christmas Trails sold via See Tickets and you can find details of the various trails across the country at mychristmastrails.co.uk.
Note that the trail is closed on 21st, 22nd, 28th and 29th November as well as on 12th December.