The day itinerary includes tours of the award-winning Silk Museum and Lion Salt Work Museum in Cheshire as well as lunch and refreshments.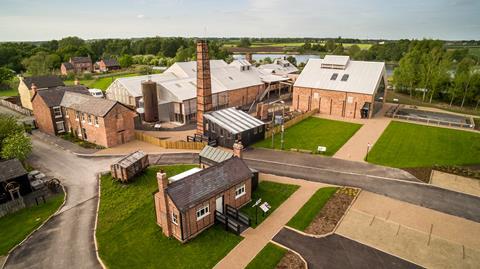 Created by the two heritage sites, the 'competitive' package aims to offer group travel organisers and their members a fascinating insight into the county's history.
And those visiting between March and July next year will be able to see a special exhibition at the Lion Salt Works Museum which will celebrate artists from the North West of England.
Northwich's Lion Salt Works Museum is one of the country's foremost industrial heritage museums. Restored in 2015 after a £10 million restoration, it tells the story of open-pan salt-making and the huge deposits of salt that lie beneath the Cheshire Plain.
It reveals how its global trade played a intriguing role in shaping the people, landscape and industry of the county. One of the last open-pan, salt-making sites in the world, the Lion Salt Works Museum, which has the same protection status as Stonehenge, explores salt through interactive and inspiring displays – from its sound and light show, 'subsiding house' to its automaton.
The Silk Mill and Paradise Mill tells the 300-year story of Macclesfield as a global centre for silk manufacturing, textiles and design.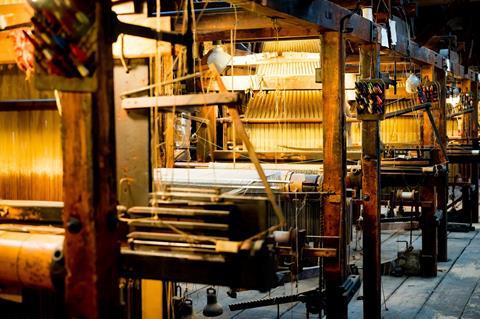 It features a unique collection of machines (some in working condition) as well as the largest collection of silk Jacquard handlooms in Europe in their original setting. Visitors can also find out the intriguing connection with Egypt and the crucial role played by the industry in the Second World War.
The itinerary
Greeted from the bus at the Silk Museum and Paradise Mill in Macclesfield, the visit will start with tea and coffee.
Groups will then be guided by an expert around the attraction. Those with a particular interest can opt to see the exceptionally rare patterns book at an additional cost.
Drivers/GTOs are asked to allow 50 minutes to gather visitors and travel to the Lion Salt Works Museum.
On arrival, Lion Salt Works staff will meet and greet visitors before providing a sandwich lunch, including teas and coffee, in the private Thompson suite that overlooks the site.
Groups will then take a self-guided tour of the Lion Salt Works Museum, including its temporary exhibition. If required, tours with an experienced guide are available at an additional cost.
Councillor Louise Gittins, leader of Cheshire West and Chester Council, said both museums would do what they could to make bookings "as easy as possible for GTOs" including holding prices at their current levels and being flexible about deposits and last minute group tour bookings.
"From silk to salt, Cheshire has a fascinating history and this joint tour will reveal some of its rich heritage."

Hannah Williamson, Silk Heritage Trust
Hannah Williamson, vice chair of the Silk Heritage Trust, said: "I am delighted by this joint initiative.She added: "Visitors will leave feeling that they have really understood part of what makes Cheshire a unique county. We warmly welcome all tour operators and visitors to visit these two inspiring museums."