The GLT Show has been postponed until 2021 due to the coronavirus pandemic and this year's GLT Awards ceremony will take place as an online event.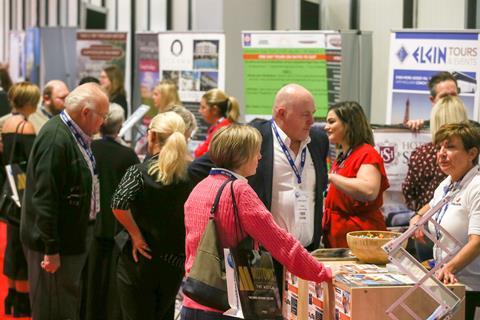 The Group Leisure & Travel Show scheduled for 8th October at The Marshall Arena, Milton Keynes is to be pushed back as a consequence of coronavirus.
Show director Graham Yandell commented: "We have been monitoring the situation in relation to Covid-19 and its potential impact on the exhibition. Hitherto we have anticipated that by the October period we could and should be in a position to stage the Show and in so doing provide the usual excellent experience for both visitors and exhibitors.
"Whilst the situation has improved considerably in regard to Covid-19, including downgrading the level of threat posed to the public and easing social distancing restrictions to one metre from two metres, we appreciate that there are still concerns about attending events of this type and even a possible autumn 'spike', so we could face the prospect that footfall might be adversely affected. Some exhibitors will probably also have concerns about the interaction of visitors and exhibitors at what is not just a business occasion."
Organisers YPL Exhibitions & Events confirmed that the new date for the show will be 7th October 2021 to be staged in Milton Keynes, saying that this will allow good time for the market to properly recover and for visitors and exhibitors to feel totally confident about attending. Graham Yandell added: "It is also important that exhibitors who support the show feel that their investment will offer them a commercial return. With the show already at 45% sold and with GTOs wanting to get back to business, I am confident that prospects for the show are excellent.
"It is essential that our exhibitors and visitors can look forward to the Group Leisure & Travel Show with confidence and attend the next event safely and productively."
"Everyone can be assured that the next GLT Show, which remains Britain's biggest group travel event, will still deliver on all levels including free celebrity seminars, Premier Club activity, a wide and diverse range of exhibits at a quality friendly venue, with great logistics and free parking."
"There is no doubt that the next show will be a sell-out event as group travel organisers enthusiastically get back to business and that it will be a catalyst in offering GTOs great trips and fun experiences for their members, friends and clubs," Mr Yandell added.
GLT Awards ceremony update
Organisers have also confirmed that this year's annual Group Leisure & Travel Awards ceremony will still be taking place in October 2020 but will now move to become an online event.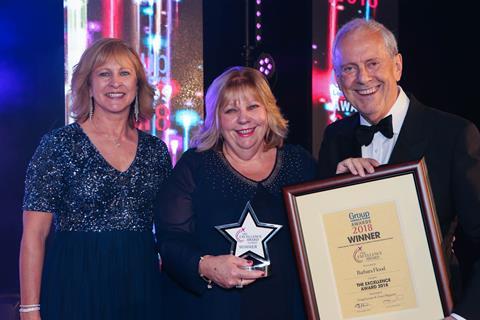 Editor of Group Leisure & Travel magazine Keeley Rodgers said: "To ensure we can still recognise the best products, people and services this year without delaying results, we will be investing very substantially to create an innovative, online awards ceremony that will be credible, interesting and involve all our stakeholders in a positive way. It will include excellent branding for our partners and provide the winners of categories and everyone involved, with the prestige and benefits of participation, whilst at the same time reaching a very wide audience."
Keeley added: "Uniquely for this year the full ceremony will also be available on demand after it has first been broadcast this coming October. This change, which is entirely brought about by the circumstances, will actually further widen its appeal and the reach of the Awards Ceremony to the marketplace. It may be different this year but it will still deliver! Of course, all winners will still be sent their coveted GLT Awards trophy and certificate as usual to display with pride.
"There is going to be some great online content and we are very excited about it and of course, look out for the Group Travel Organiser of the Year Award® which remains an important part of our ceremony."
"Voting and nominations this year have been very strong, so let's all look forward to some good news in October as we all start to anticipate better times ahead."
Summing up Graham Yandell said: "For the show I would urge those who normally exhibit to lock down stand positions now by booking as soon as possible. I am absolutely confident the GLT Show will be a complete sell-out event well before we open our doors on 7th October 2021.
"As for the GLT Awards, we are investing substantially to make sure it is a quality event we can all enjoy and be proud of. We do expect the physical ceremony to return next year for the 2021 Awards."
Yandell concluded: "This year it may be different, but it will still be a recognition of excellence and of growing confidence as things start to improve."