Coach tour operator Brightwater Holidays has launched a collection of Premium holidays consisting of six new itineraries focussing on gardens and historic homes across the UK including the Scottish Highlands and Norfolk.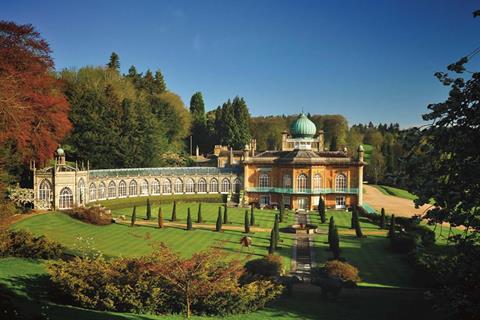 The new collection is said to have been created to help guests enjoy something really special when they return to travel this year and include a range of specialist experiences in and around the UK, many of which are off-limits to general members of the public.
Among the highlights, guests can accept an invitation to join Lady Cawdor at Cawdor Castle in Nairnshire for a private drinks reception where they will learn what it's like to live there.
There is also a private evening guided tour of Sandringham with a chance to sample the gin it produces on the estate, and the opportunity to be joined by plant-hunter Tom Hart Dyke at Lullingstone Castle in Kent for a tour of his magnificent World Garden of Plants, which he designed during his nine-month kidnap in 2000.
Itinerary highlights
Distinguished Gardens of Kent and Sussex - departs 16th May; pick-up points in London and Gatwick Airport
This garden-themed holiday includes Riverhill Himalayan Gardens, Great Comp Garden and Scotney Castle. Guests will be joined by Tom Hart Dyke at Lullingstone Castle for a guided tour around his World Garden of Plants, which he designed while he was being held hostage in a nine-month ordeal back in the year 2000. Other gardens on this five-day tour include Pashley Manor, Great Dixter and Sissinghurst, the latter of which provides guests with a special tour with the Head Gardener followed by dinner.
Somerset and Dorset in Style - departs 19th June; pick-up points in London, Reading and Swindon
This four-day tour includes the tranquil private gardens of The Old Vicarage in Shaftesbury and The Old Rectory with its walled garden, kitchen garden and masses of roses. Larger and grander gardens are also featured, such as Mapperton House and Gardens, the large plantsman's gardens at Horn Park with views across the Dorset countryside, and East Lambrook Manor which is recognised as the 'Home of English Cottage Gardening'.
The highlight is a visit to Minterne, former home of Sir Winston Churchill, where guests will have a guided tour of the house and gardens in the company of current owner Lord Digby, with a private lunch also included.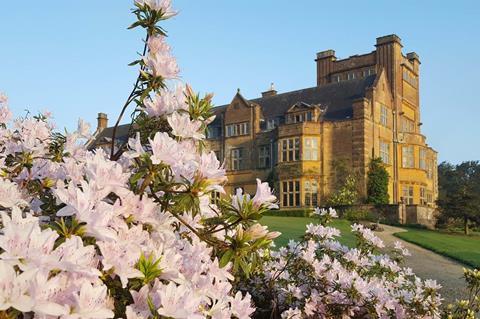 Stately Homes & Seaside Castles of Norfolk - departs 9th May, 13th June and 19th September; pick-up points in London
This five-day historical tour of Norfolk visits the 500-year-old Oxburgh Hall, Castle Rising and the Blickling Estate. Guests will take a brief ride on the North Norfolk Heritage Railway, enjoy a private guided tour of Sandringham with afternoon tea and a chance to sample the gin that's made there. Groups will also experience private access to the beautifully tended gardens at Hindringham Hall and join Lady Walpole at her ancestral family home, Mannington Hall, for a guided tour and light lunch. The 19th September departure is led by tour manager Colin Crosbie, former head hardener to Her Majesty The Queen Mother in Windsor.
Champagne at Highgrove and Gardens of the Cotswolds - departs 21st June; pick-up points in London, Reading and Swindon
In addition to a memorable visit to Highgrove, which includes a champagne tea tour, this four-day holiday also takes in a guided tour of Chavenage House, which featured in the BBC's Poldark series, along with a three-course dinner. Other gardens range from Sezincote and Rodmarton Manor to Broughton Grange and the secluded Cerney Gardens.
Castles and Palaces of the Highlands - departs 22nd June, 20th July, 10th August and 21st September; pick-up points in Glasgow, Edinburgh, Dunfermline, Kinross and Perth
This five-day tour includes some of the most stunning and dramatic landscapes of Scotland. The first visit is especially exciting as it is to Cawdor Castle, where guests are joined by Lady Cawdor for a private drinks reception on site. At Ballindalloch Castle, guests are welcomed by the Macpherson-Grants and they can explore the curious castle layout as well as see generations of family memorabilia.
There are also visits to Dunrobin Castle, Brodie Castle and Blair Castle, at which a private guided tour and lunch are arranged. The final highlight is our visit to Scone Palace, where guests tour the gardens with Brian Cunningham – the Head Gardener and occasional presenter on BBC Scotland's The Beechgrove Garden (the July departure's tour of Scone Palace's gardens is with a member of the gardening team).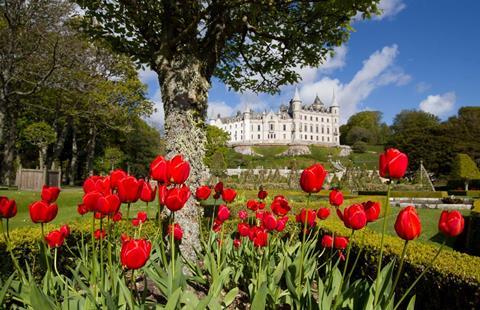 Castles and House of Northern Ireland - departs 18th July; return flights from London Gatwick included
Brightwater has curated this collection of gardens in the east of Northern Ireland, featuring a number of special access visits. This five-day tour features the help of Ulster-based garden designer, writer and broadcaster Trevor Edwards, who will also be the tour manager. Tour one of the great private gardens of Northern Ireland at Guincho Gardens, pay a visit to Mount Stewart and tour Grey Abbey House.
Guests will enjoy a visit to Ballywalter Park, where they will be joined by Lord and Lady Dunleath for a personal guided tour of the house; they will sit down to lunch at the Orangery at Ballyedmond Castle and Gardens and they will tour Hillsborough Castle, Her Majesty The Queen's official residence in Northern Ireland.
Discounts for groups include a free place for the group organiser based on a minimum of 20 paying guests. For more information and to book, email private groups manager Jenni Duncan at jenni@brightwaterholidays.com or call 01334 845387.