A grand total of 280 destinations in 75 countries are covered by the operator's 2021/2 itineraries, with group bookings available.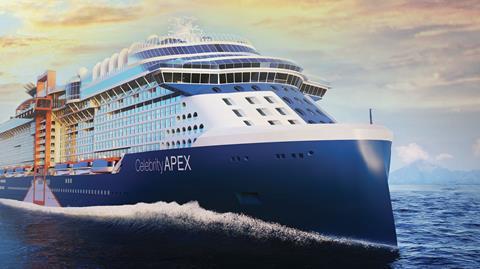 The cruise operator has some ambitious plans for the upcoming season, such as the addition of new European ports of call in Taranto, Italy and Greek stops at Zakynthos, Hydra, and Thessaloniki. The latter is home to 15 UNESCO World Heritage Sites and more than 30 museums.
New overnight stays will be available in the cities of Porto, Portugal, St Petersburg in Russia and Reykjavik – the capital of Iceland.
"We'll bring you to places that will stay with you long after you've left them, including new destinations in Europe, Asia, South America, and Alaska."

Lisa Lutoff-Perlo, president and CEO of Celebrity Cruises
Another first: Celebrity Edge, Celebrity Cruises' 2,908-capacity ship, will journey to Turkey for the first time in 2021, stopping off at Istanbul and Kusadasi. Sister ship Celebrity Apex will sail on new itineraries, too, this time in the Mediterranean (such as a 12-night cruise through the Greek Islands). Here's where the rest of the fleet will be travelling:
Celebrity Constellation: Holidaymakers can choose from a selection of nine and ten-night itineraries on the Mediterranean, venturing between Venice, Rome and Barcelona.
Celebrity Millennium: The ship will sail on two new itineraries this season: a ten-night Eastern Caribbean trip and a weekend escape calling at Key West, Florida and Nassau.
Celebrity Reflection: Round-trips from Amsterdam will be available on this 3,046-capacity liner, equipped with fine dining restaurants, a library and spa.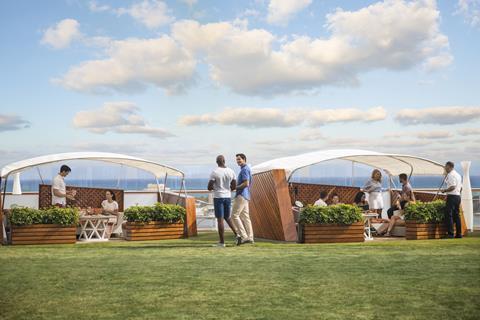 Celebrity Infinity: Passengers can experience the best of Spain and Portugal on a selection of ten-night sailings between Lisbon and Barcelona.
Celebrity Silhouette: Conveniently boarding at Southampton, guests can join round-trip itineraries in 2021-22. This includes cruises to the Norwegian Fjords, Iceland and Ireland. Plus, the ship has new on-board features such as The Retreat Lounge, an exclusive spot for suite class passengers; and the Lawn Club, a new shaded lounge and relaxation area.