Castle Howard's live music weekend, featuring flag-waving proms and an orchestral performance of Queen's greatest hits, is set to take place from 20th - 22nd August within the grounds of the stately home near York.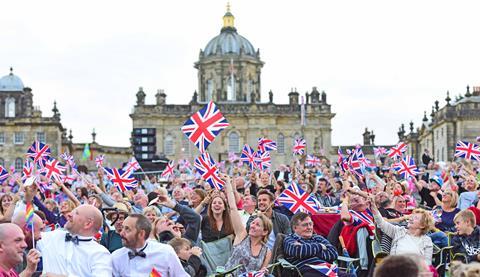 Wynne Evans, who is best known for appearing as Gio Compario in the car insurance TV advert and soprano Victoria Joyce are due to headline the evening of Saturday 21st August, with orchestral accompaniment from the London Gala Orchestra - Castle Howard's 30th Proms event.
The evening will incorporate a Spitfire fly-past and conclude with flag-waving, lasers and fireworks.
Opening the weekend will be Café Mambo Ibiza, an opportunity to relive the soundtrack of the Balearics through a line-up of DJs.
The closing act for the weekend will be Queen Symphonic, a combination of rock vocalists and orchestral scores that will see the greatest hits of the Queen performed from the lakeside stage. Audiences can bring a rug and a picnic for a night of classic tunes as the sun sets.
The Hon. Nicholas Howard of Castle Howard, said:"We were always cautiously optimistic that these events, postponed from last summer, would be able to take place this August, and the latest Government roadmap gives us reassurance that we can deliver all three events safely this year.
"A combination of the vaccination programme and our concerts taking place outdoors with plenty of room for responsible social distancing – whether that is required or not – provide us with the reassurance that we can put tickets on sale with a degree of confidence that we will not need to postpone or cancel due to the pandemic."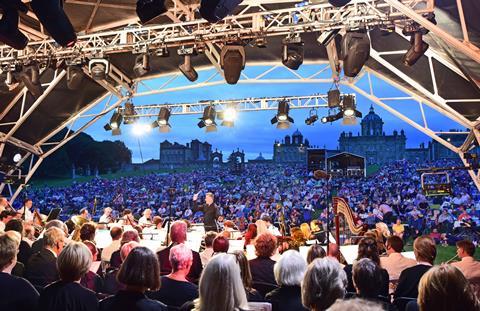 Abbigail Ollive, head of marketing and communications for Castle Howard, added: "We are looking forward to welcoming all our 2020 ticket holders, and thank them for bearing with us at this unusual time, and anyone else keen to enjoy live music again this year is able to buy tickets.
"We also hope that we will welcome a host of new Bridgerton fans to Castle Howard events this year– having seen a spike of interest since the Netflix period drama aired over Christmas and became an instant global hit. Castle Howard plays the part of the Duke of Hastings' Clyvedon Castle in the series."
Even with most Covid-19 measures expected to have lifted by the summer, organisers are planning measures for managing visitors on site which will aim to reduce queuing, including more time between the gates opening and the concerts starting to allow a steady ingress of the audience, and supplementary catering and toilet facilities.
Groups wanting to buy tickets can benefit from the early bird booking rate, with one free ticket for the driver/tour guide per group. For more information, visit www.castlehoward.co.uk.