The Historic Dockyard Chatham in Kent has created a new gallery and relaunched its official location tour to celebrate the BBC's Call the Midwife, with stars of the show at the official opening.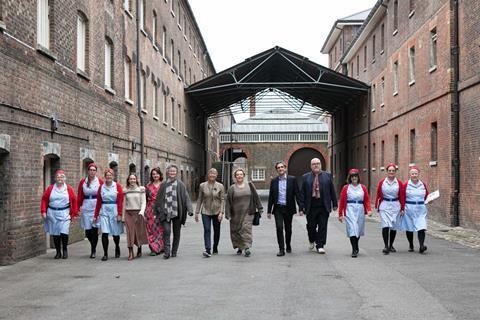 Sets, props and unique artefacts make up the new gallery at the open-air museum, including Trixie Franklin's wedding dress, Violet's haberdashery and Buckle's Shop.
Visitors can also walk in the footsteps of the characters along cobbled streets and old buildings which posed as the East End of London during filming.
Pre-booked groups of 15 or more can benefit from discounted admission, free entry for the GTO and coach driver, plus exclusive meal and visit packages.
Olivia Horner, commercial director at Chatham Historic Dockyard Trust said: "It's wonderful to have Trixie's wedding dress on display in our Call the Midwife gallery here in Chatham. We know that visitors will enjoy seeing the iconic dress worn by Trixie at her wedding to Matthew; the culmination of a heartfelt romance."
Groups taking part in the Call The Midwife Official Location Tour, which was created in partnership with Neal Street Productions, are guided through the site by their very own costumed midwife, armed with a photograph book and tales of their 'sisters', before being allowed to explore the sets, costumes and props in the gallery, which is twice the size of the former gallery.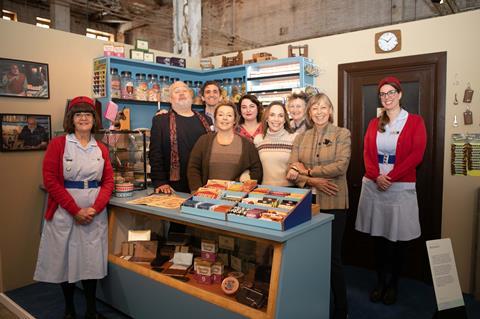 Dame Pippa Harris, executive producer, said: "Call the Midwife has had a long and successful relationship with the Historic Dockyard Chatham, from filming many of the iconic external scenes to running a wonderful tour and exhibition. Our cast and crew love filming there against such an authentic backdrop.
"Neal Street Productions are very proud to be expanding the exhibition space this year, especially with the addition of new sets and the series 12 finale wedding dress! We hope anyone visiting the new gallery and tour will feel fully immersed into the world of Call the Midwife."
Olivia Horner added: "We know how much visitors have enjoyed the tour over the years and we are sure that it will prove even more popular in years to come."