The former Strictly Come Dancing star is extending his big band tour into next year.
Professional dancer Brendan Cole is a recognisable face within the professional Strictly Come Dancing group since the show's very first series in 2004. After departing Strictly in 2018, Cole has since pursued his own lead shows on stage. Show Man is the latest of these, combining big band music, singing and championship dancing into what is described as a high-energy performance.
Audiences are promised a night of impressive choreography and a mixture of people's favourite Strictly dance styles, accompanied by lively music and stage effects.
Fans can expect dances to songs from the award-winning La La Land and The Greatest Showman, as well as tracks from Paolo Nutini, Justin Bieber and Michael Bublé, among others.
"We have five male dancers, three female dancers, choirs, a violinist and brand new staging which allows the choreography to be exciting and different; bigger and better lifts, some very strong theatrical numbers as well as a new look set, it really is something special!"

Brendan Cole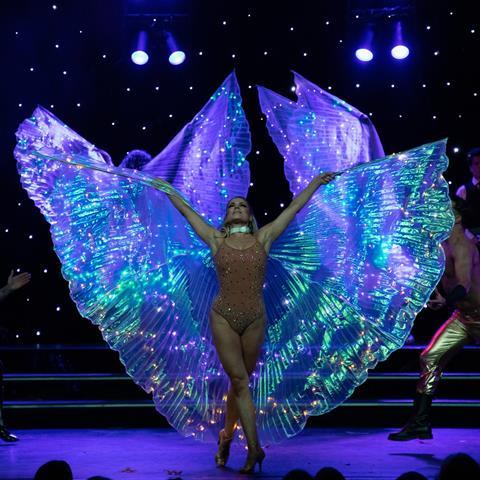 Show Man will be joining a long list of theatrical productions led by Cole, most recently his All Night Long tour (which you can read about here). The upcoming tour will be his 12th one around the country and is due to include 14 different cities across the UK and Ireland, opening at Grimsby Auditorium on 19th February.
2020 tour dates:
Grimsby Auditorium, 19th February
Southend Cliffs Pavilion, 21st February
Ipswich Regent Theatre, 23rd February
York Grand Opera House, 25th February
Aberdeen Music Hall, 26th February
Glasgow Royal Concert Hall, 27th February
Dunfermline Alhambra, 29th February
Newcastle Theatre Royal, 1st March
Birmingham Symphony Hall, 2nd March
Perth Concert Hall, 3rd March
Inverness Eden Court Theatre, 4th March
Dublin Bord Gais Energy Theatre, 7th March & 8th March
Eastbourne Congress Theatre, 13th March
Cardiff Millennium Centre, 15th March