The Bowes Museum at Barnard Castle in County Durham will host an exhibition showcasing some of the remarkable North Country quilts it has added to its collection over the last 20 years.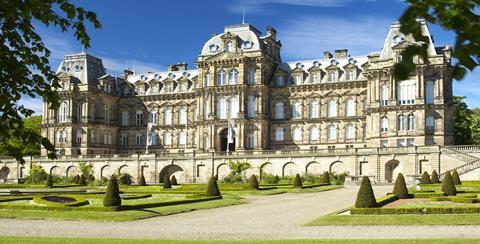 Based on a similar exhibition which the museum held in 2000, North Country Quilts: In Celebration of New Acquisitions will run from 20th March until 19th September 2021.
The display will feature works chosen for their uniqueness and will tell the stories behind some of the quilts and why they were chosen to become part of the museum's collection with visitors invited to discover more about the cultural tradition.
Joanna Hashagen, curator of fashion and textiles at The Bowes Museum, said: "I have spent a lot of time carefully acquiring quilts that complement and add to the collection in the last 20 years and this seemed like the right time to share a selection."
"It is also a way of thanking those who have donated their treasured quilts to The Bowes Museum. I think visitors will be enthralled by the different quilts in the exhibition and it will show them the importance and relevance of our cultural textile history."

Joanna Hashagen, curator of fashion and textiles at The Bowes Museum
"I also hope that the exhibition will inspire some of them to take up and enjoy making patchwork or quilting."
Exhibition highlights
A late 19th century stripy quilt made by the famous Daleswoman Hannah Hauxwell's grandmother, which was bought at auction in 2019 will go on display. This is said to be a classic example of a North Country quilt with a bold but simple design and charming cotton prints that captivate the eye.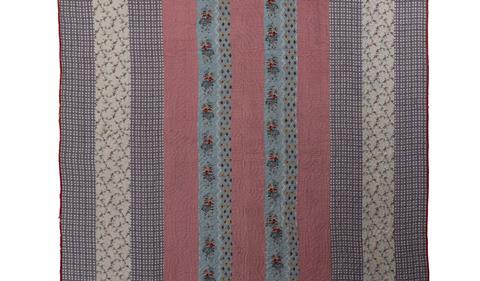 There will be examples of wholecloth and other stripy quilts, as well as pieced quilts and coverlets including a mosaic patchwork made by a group of Heighington WI members.
One of quilts on display will be a replica of an original 1930s Northern Industries Workrooms (NIW) quilt made by Evelyn Jones and Elsie Gibson, who worked in the NIW 'factory' in Barnard Castle and who demonstrated their quilting skills during the last exhibition.
North Country quilts, also known as Durham quilts, have been made throughout the region for more than 200 years and have their own distinctive style and characteristics, including quilting patterns stitched through the layers of fabric to create subtle and understated softly sculptured surfaces.