A group of MPs have urged the Government to reconsider the decision to only permit coach trips for a single household/support bubble (until 17th May) as a matter of urgency following "bitter disappointment" expressed by the sector about the u-turn.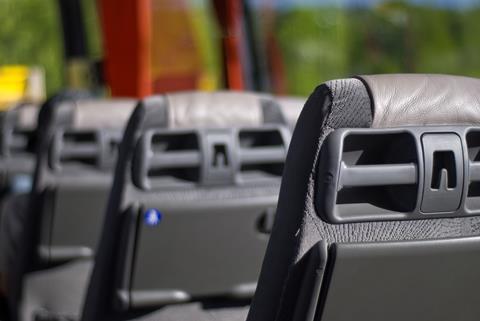 The coach sector has expressed its disappointment and frustration at the apparent u-turn in Government guidance about whether or not operators are able to organise and run coach trips for groups of multiple households in a Covid-secure way.
Group Leisure & Travel has been covering the issue for a number of weeks and liaising with various associations as well as asking different Government departments for answers.
The lastest is that a letter, led by Emma Hardy MP and signed by 27 cross-party MPs, has been sent to Michael Gove. It reads: "Given the relative safety of coach travel and the long-standing safer travel guidance that has been in place for most of the pandemic, we cannot understand how this decision ha been reached.
"Allowing Covid-19 secure coach trips would not just help the coach sector but also support jobs across the economy that depend on football from visitors. Many of those who rely on coach travel to enjoy days out and for social contact have also been some of the hardest hit by the pandemic and this decision will come as a further blow requiring them to wait longer before being able to enjoy a day out."
What else has been happening?
Challenging the Transport Minister, Baroness Charlotte Vere, during a coach strategy meeting attended by Group Leisure & Travel on 20th April, Graham Vidler (chief executive of the Confederation of Passenger Transport) said he, along with the sector, was confused about the apparent reverse in guidance.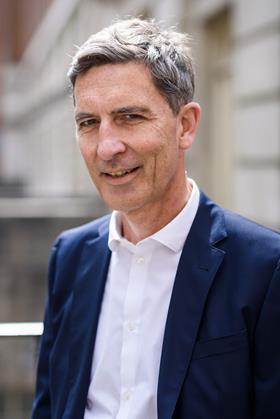 He said: "Coach operators have been working on the basis of the Department for Transport's Safer Transport Guidance which has been in place since September 2020. It says that rules on limiting social contact do not place any capacity constraints on transport services and private hire vehicles including organised coach travel.
"The Department for Culture, Media & Sport (DCMS) then issued new guidance on 8th April which states that private hire coach tours are only permitted for a single household support bubble.
"Cabinet Office has ruled that the DMCS guidance, written explicitly for people who don't operate coach services, trumps DfT guidance, written exclusively for people who do operate coach services, all of which leaves the coach industry apparently unable to operate socially distanced trips it ran safely and successfully last autumn. All of which leaves the coach industry apparently unable to take people to exactly the same places, for exactly the same purposes as buses, trains and trams can."
Mr Vidler followed by asking the direct question: "Who exactly is responsible for policy on the coach industry?"
Conflicting messages
Group Leisure & Travel has been going back and forth between the two Government departments - the Department for Transport and the Department for Culture, Media & Sport - for a number of weeks to attempt to get some clarity.
We were told by the DCMS press office that the DfT was issuing an update. But the DfT said that there had been no change to the guidance for coaches and that: "As advised on 8th April, private hire coaches must not accommodate groups containing multiple households until Step 3, or 17th May at the earliest."
We have since responded to ask for further clarity given that the previous DfT guidance stated that 'operators could continue to provide transport services that accommodate separate multiple groups which conform to the requirements of the relevant social contact rules'.
Baroness Vere responded, during the meeting on Zoom, by saying that the Government didn't operate in "silos" and added that when it comes to the guidance: "It is very difficult, I completely and utterly accept that. We are living in extremely challenging and difficult times and we know that coach operators operate all sorts of different services.
"The Safer Transport Guidance is for all of the services that coach operators currently run. But it is the case that the Government messaging is to still minimise travel. We are not free to go wherever we want. To that extent, the DCMS guidance is also very important because of this moment in time, that's why hotels are not open for example.
"I completely accept that it's very, very difficult and that sometimes it feels inconsistent. The same is going on for cruises. You can get on a boat to go to work but you can't get on a boat to go on holiday. That's exactly the same situation."
So can I go on a coach tour at the moment?
Mr Vidler later asked Baroness Vere whether he could go on a coach tour to Castle Howard in Yorkshire which he could take a bus to or drive to as it was now open for outdoor visits.
She responded by saying: "I understand that there is a feeling that if this mode can work, why can't this mode. The Government's advice is that we don't go back to travelling as we did before. We are in this interim period where we are wanting to reduce the number of people indoors and one of those is a point to point coach tour where you'd have different people from different households mixing."
CPT's latest advice for members
The CPT has said that following conversations with officials it believes that coach day trips which are the same as 'scheduled services' can continue to operate.
In a statement it said: "We share our members' disappointment that ministers have made it clear they do not wish to see private hire coach trips for leisure purposes operating before step 3 of the lockdown roadmap, despite coach trips being allowed to run last summer.
However, we also believe that following our discussions with officials, coach day trips which share the characteristics of scheduled services such as scheduled timings and pre-arranged drop-off/pick-up points, will also fit within the guidance and therefore can continue to operate. We have provided our members with a definition of the services that we believe are permissible at this time.
"Coach operators have a strong record of running safe Covid-secure trips adhering to the Government Safer Transport Guidance for operators. This includes putting social distancing in place on board their vehicles in line with Government guidance and additionally maintaining high levels of cleanliness.
"We will continue to talk to Government to ensure that any further guidance that is issued does not unfairly impact the ability of members to operate coach journeys."
Reaction from the sector
Robert Shaw, chair of the Coach Tourism Association said: "The lack of consistency and coherence in the Government's rules and messages is continuing to make it difficult for coach tour operators. The existing Safer Transport guidance has not yet been updated following recent guidance to the sector from the cabinet office.
"What we do know, is that at Stage 3 (17th May) it will be possible to resume all tours and excursions across England, including overnight stays, and operators will be working under tried and tested procedures that enable social distancing measures to be adhered to for as long as they are required by Government."
Richard Bamber of Cheshire-based coach company Anthony's Travel described the situation as "farcical". He said he recently attended a meeting with Baroness Vere in which he pointed out that public transport is filling up with capacity levels, much of which is from the leisure sector.
He added: "We feel shackled, there is a restraint on us to trade and we need some clear messaging coming in. None of it makes sense, how can it be that it's fine to travel unrestricted on trains and buses, it is totally contradictory."