The Drifters' Girl will open in London's West End in autumn 2020.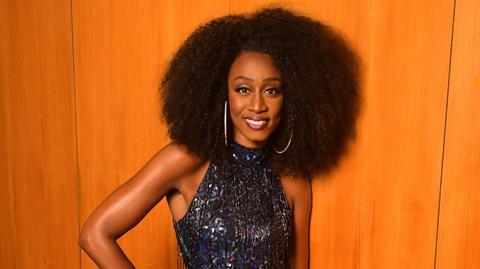 R&B hits such as Save the Last Dance for Me, Saturday Night at the Movies and Stand By Me can all be attributed to the 1950s group The Drifters, who were originally formed as a backing group to singer Clyde McPhatter.
The Drifters' Girl will explore the highs and lows that befell the group, from hit records and tours to legal battles and tragedies. The group's rocky story comes from the conflict over who owned The Drifters' name after McPhatter, the lead singer, left the group.
"Through turmoil and changes, The Drifters managed to set musical trends and give the public 13 chart hits, most of which are legendary recordings today."

The Vocal Group Hall of Fame
Beverley Knight – a long-standing artist in the British soul scene – will star as Faye Treadwell, The Drifters' manager who was often at the centre of these legal disputes. As the world's first African-American female music manager, Treadwell inherited responsibility for the group from her husband and fought to keep hold of rights to the name; there were more than ten new members during The Drifters' lifespan.
As well as her experience as a recording artist, Beverley Knight has a number of West End credits including The Bodyguard, Cats and Memphis the Musical.
The full cast has yet to be announced, although it's confirmed that Jonathan Church will be directing (Singin' in the Rain, A Monster Calls, The Man in the White Suit).
Premiere night is on 5th September 2020 at the Newcastle Theatre Royal, before the show moves to the Garrick Theatre in London's West End. Here it will stay for a limited run of 20 weeks, from 1st October 2020 to 13th February 2021.
Tickers are now available to book. Evening shows will commence at 7.30pm, Monday to Saturday; afternoon matinee performances are available on Wednesdays and Saturdays.
When booking, customers should keep in mind that Beverley Knight will not be appearing in performances from 18th – 23rd January 2021.