Bristol has welcomed the opening of Being Brunel, a new museum dedicated to the life and legacy of one of engineering's greatest minds – Isambard Kingdom Brunel.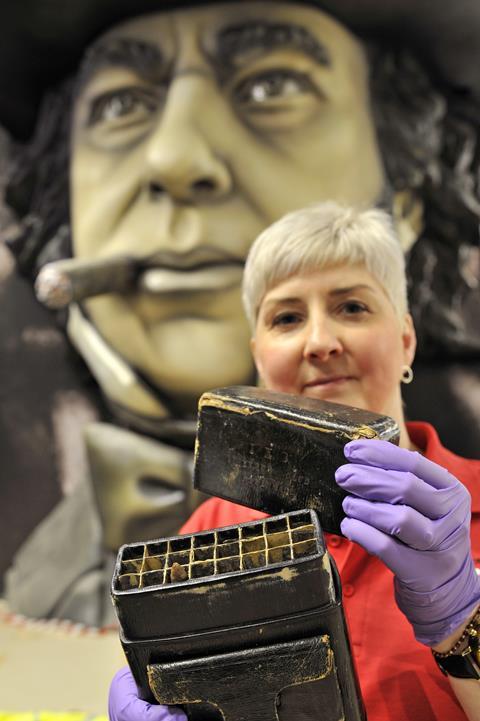 The £7.2m new visitor attraction features six galleries setting out some 150 of Brunel's personal artefacts - many never seen in public before - to provide a new insight into his life, family, interests and creative mind.
Visitors can step inside Brunel's original and fully restored Dock Office located in the historic Great Western Dockyard, where he designed and built the SS Great Britain - which is located right next door to the new museum.
Brunel's influence on the world
The overall design of Being Brunel is set to evoke the atmosphere of the Great Exhibition of 1851 – which was a celebration of Victorian wonder and invention, and featured Brunel on its design committee.
The £7.2m project on Bristol's harbourside is located just a few metres from the SS Great Britain, the ship that 'revolutionised maritime engineering and world travel'.
Visitors to Being Brunel can step into a recreation of the drawing office where Brunel and his team worked on final designs for the ship. With great attention to detail, Brunel's office has been reconstructed based on a watercolour painted by his niece, and creates a fully immersive encounter with his environment - from its sounds and scents through to the colour of the paint based on evidence found in his original office.
The museum also enables visitors to discover the man behind the extraordinary engineering talent, from his relationship with his father, his entrepreneurial acumen and design skill through to his love for the arts and drama.
It uses key artefacts and personal possessions to unravel his astonishing story. Highlights include Sophia Brunel's diary and biography of her father, the wall-mounted clock which hung in Brunel's London office, and Brunel's cigar case and the 'last cigar'.
Entry to Being Brunel is included in the admission price for Brunel's SS Great Britain. Discounts are available for groups of 15 or more people when booked in advance, and guided tours can be arranged for up to 30 people.
For more information visit www.ssgreatbritain.org/about-us/being-brunel.
Photo credit: Adrian Brookes.