Lolita Chakrabarti's Olivier Award-winning stage adaptation of Yann Martel's best-selling novel Life of Pi will begin its first ever tour of the UK and Ireland at Sheffield's Lyceum Theatre in August.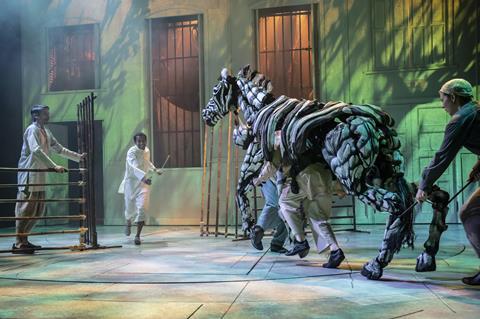 From there, the production will travel to the likes of Milton Keynes Theatre, Chichester Festival Theatre, Bristol Hippodrome, Brighton's Theatre Royal, Leicester's Curve theatre, Nottingham Theatre Royal and Northampton's Derngate Theatre, running until July 2024.
Lolita Chakrabarti said: "It is incredible to begin this tour at Sheffield, where Life of Pi began its journey, and to start the tour across the country from this great city.
"It has been an extraordinary year in the West End and the success of the play has been both a privilege and a delight - from all the amazing awards to the standing ovations we get every night.
"It is testament to Yann Martel's beautiful and moving story. I am so grateful for his trust and generosity in sharing it with me and allowing our amazing creative team to tell his story our way."
About the show
Life of Pi is described as a "breath-taking theatrical adaptation of an epic journey of endurance and hope." After a cargo ship sinks in the middle of the Pacific Ocean, there are five survivors stranded on a single lifeboat – a hyena, a zebra, an orangutan, a sixteen year-old boy and a 450-pound Royal Bengal tiger.
The life-size animals within the show are brought life with expert puppeteers and direction from puppet & movement director Finn Caldwell, who began his career in the original company of the National Theatre's War Horse.
The production first opened at Sheffield's Crucible theatre in 2019, and since then, has gone on to enjoy West End success. Future international plans have also been revealed with a Broadway premiere at the Gerald Schoenfeld Theatre scheduled from 9th March 2024, with an official opening on 30th March 2024.
A European tour will follow the tour of the UK and Ireland and there are plans underway for a tour of Australia and Asia.