The presenter will appear at Woburn Abbey's annual garden show next summer along with BBC 4 Radio Presenter Gardeners' Question Time expert Pippa Greenwood.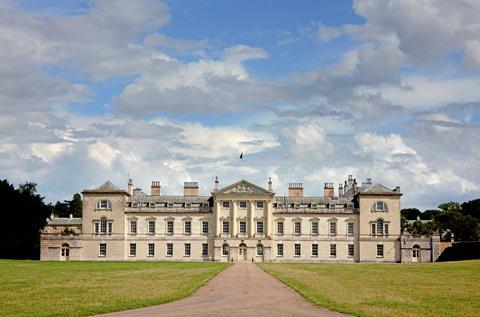 The attraction in Bedfordshire has announced details of its 2020 Garden Show with special group rates available. The event will take place on 27th and 28th June and is expected to be held in front of the House because the Abbey and Gardens will be closed.
Woburn Abbey will close on 1st September, 2019, to undergo a transformation project to improve the experience for visitors. It will re-open in Spring 2021.
Although the house will be shut, the annual garden show will still take place next year, with groups of 12 or more recieving a discounted rate.
What can visitors expect at the Garden Show in 2020?
Groups can learn from industry experts in the Theatre and Demonstration Marquee, with presentations from BBC Gardeners' World presenter Adam Frost and BBC Radio 4 presenter Pippa Greenwood.
Unusual and original gifts for gardeners will be available for visitors to buy.
Your group can watch chefs prepare different meals in the Field Kitchen using fresh produce, all gathered from the Abbey's own Kitchen Garden.
There will be a special Good Life Connection area where groups can learn about a range of different things to do with nature, including how bees make honey, edible flowers and how to grow your own fruit and vegetables.
The question and answer session will also allow you to gain knowledge from experts about your own garden at home.
The historic Abbey
Woburn Abbey is home to the Duke and Dutchess of Bedford, and has been since 1620.
The house hosts the largest private collection of Venetian views painted by Canaletto on public view.
It was first opened to the public in 1955, with guests able to visit 22 rooms inside the house that hold a range of 18th century French and English furniture.
Groups can also go into the underground vaults to see the house's gold and silver collection in the underground vaults.