Popular Irish dancing show, Riverdance, is set to tour the UK with a new 25th anniversary celebratory show in 2020.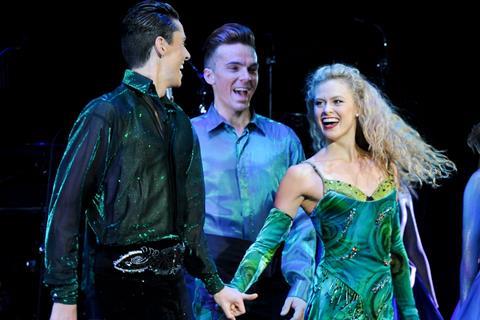 Opening on 10th March next year in Bournemouth, the show will mark 25 years since the first Riverdance production was staged.
The show is set to tour the UK until June 2020, visiting 25 destinations including Manchester, Portsmouth, Cambridge, Southampton, Edinburgh, York and Liverpool, before concluding in London.
Tickets for the tour are now on sale and can be purchased via the official website. Group organisers can contact their chosen theatres for details on group bookings and rates.
About the show
Riverdance: New 25th Anniversary Show is described as a powerful stirring reinvention of this beloved family favourite, celebrated the world over for its Grammy Award-winning music and the thrilling energy and passion of its Irish and international dance.
Now, 25 years later, the composer Bill Whelan has rerecorded the original soundtrack, meanwhile producer Moya Doherty and director John McColgan have completely reimagined the show, using innovative lighting, projection, stage and costume design to bring the story to life.
The cast for this tour will feature, for the first time, many dancers who were not even born in the year that the show first opened, in 1995 at the Point Theatre in Dublin.
The 25th anniversary show brings Riverdance into the 21st century and aims to immerse audiences in the extraordinary and elemental power of its music and dance.
Selected tour dates
BIC Windsor Hall, Bournemouth: 10th - 12th March
Palace Theatre, Manchester: 14th - 15th March
Guidhall, Portsmouth: 20th - 22nd March
Corn Exchange, Cambridge: 27th - 29th March
New Wimbledon Theatre, Wimbledon: 2nd - 4th April
Mayflower, Southampton: 14th - 19th April
Playhouse Theatre, Edinburgh: 24th - 26th April
Empire Theatre, Sunderland: 1st - 3rd May
Barbican, York: 12th - 14th May
Empire Theatre, Liverpool: 15th - 17th May
Milton Keynes Theatre, Milton Keynes: 29th - 31st May
Hammersmith Eventim Apollo, London: 4th - 7th June
More dates and venues can be found on the website.
For more information, visit riverdance.com