After hitting the road in January of this year, The Mousetrap will continue its run with a set of new dates for 2020.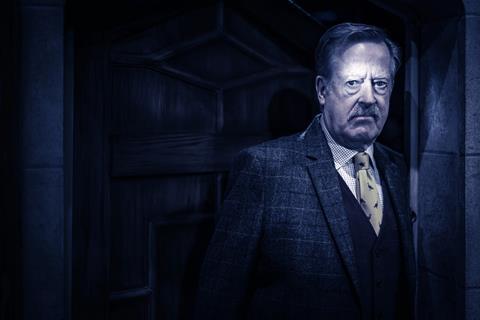 The second major national tour of The Mousetrap recently saw its 28,000th performance, held at the St Martin's Theatre, London. The show is now in its 68th year, and is the world's longest running stage production.
Richard Attenborough and his wife Sheila Sim starred in the stage show's Nottingham opening in 1952 - from there, it transferred to the West End where it has stayed ever since, a staple production at The Ambassadors and St Martin's Theatre.
The setting of the play is Monkswell Manor, located near the site of a mysterious murder. The house's young owners as well as their guests become entangled in the investigation. Casting announcements include Susan Penhaligon (Emmerdale, A Fine Romance), who is set to play Mrs Boyle through to July 2020; Martin Allanson (Wuthering Heights), in the role of Detective Sergeant Trotter; and Laura Costello (recent graduate from The Oxford School of Drama) as the aloof Miss Casewell.
Agatha Christie - the world's best-selling novelist - wrote a twist ending to The Mousetrap, and audiences are traditionally asked not to reveal the answer to 'whodunnit' after leaving the theatre.
From 21st January - 7th November 2020, The Mousetrap will arrive at 34 different venues around the country. See below for the full listings.
2020 tour dates:
Poole Lighthouse Theatre, 21st - 25th January
Hull New Theatre, 27th January - 1st February
Billingham Forum Theatre, 3rd - 8th February
Swindon Wyvern Theatre, 10th - 15th February
Yeovil Octagon Theatre, 17th - 22nd February
Plymouth Theatre Royal, 24th - 29th February
Leicester Haymarket Theatre, 9th - 14th March
Aylesbury Waterside Theatre, 16th - 21st March
Doncaster Cast, 23rd - 28th March
Dublin Gaiety Theatre, 30th March - 4th April
Cork Opera House, 6th - 11th April
Inverness Eden Court, 14th - 18th April
Tunbridge Wells Assembly Hall Theatre, 21st - 25th April
Hastings White Rock, 27th April - 2nd May
Wolverhampton Grand Theatre, 5th - 9th May
Skegness Embassy Theatre, 12th - 16th May
Bath Theatre Royal, 25th - 30th May
The Courtyard Hereford, 1st - 6th June
Newcastle Theatre Royal, 8th - 13th June
Southampton Mayflower, 16th - 20th June
Weston-Super-Mare Playhouse Theatre, 22nd - 27th June
Shrewsbury Severn Theatre, 29th June - 4th July
Swansea Grand Theatre, 6th - 11th July
Manchester Opera House, 13th - 18th July
Buxton Opera House, 25th - 29th August
Leeds Grand Theatre, 1st - 5th September
Ipswich Regent Theatre, 7th - 12th September
Cambridge Corn Exchange, 14th - 19th September
New Brighton Floral Pavilion, 28th September - 3rd October
Wellingborough Castle Theatre, 5th - 10th October
Lichfield Garrick Theatre, 12th - 17th October
Kings Theatre Edinburgh, 19th - 24th October
King's Lynn Corn Exchange, 26th - 31st October
Chelmsford Civic Theatre, 2nd - 7th November
To find out about special rates, groups should visit the specific venue's website.