Circus 1903 has unveiled new acts to join old favourites for the production's upcoming UK and Ireland tour, opening in Birmingham on 25th October.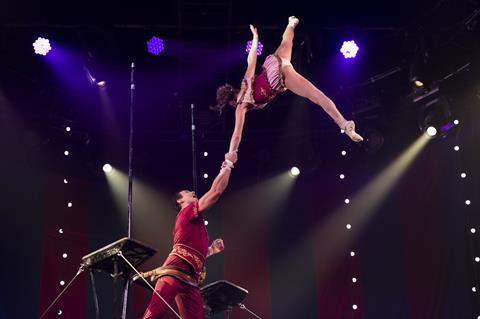 The retro circus has previously had a Christmas run in London, but returns this year as part of a tour, bringing back its Ringmaster, giant elephant puppets and acrobatic acts, all in a retro-style theme which pays homage to the 'golden age of circus'.
New to this year's show is The Flying Fredonis, The Great Rokardy and the flexible Mademoiselle Natalia, alongside a range of other new material.
The Flying Fredonis is performed by Russian artists Dasha Shelest and Vadym Pankevych and is descibed as a daring duo aerial act. Cuban hand balancer Rokardy Rodriguez (The Great Rokardy) will entertain audiences with his unique act and Natalia Leontieva (Mademoiselle Natalia) will show off her hula hoop skills.
The Wheel of Death, new for this year too, will exclusively play in London, featuring a rotating apparatus with large metal hoops at each end in which performers will showcase acrobatic moves while the wheel is spinning.
The irresistible Ringmaster, Willy Whipsnade
GLT recently caught up with Circus 1903's Ringmaster, played by David Williamson, who admitted he is living his childhood dream in the role.
The new acts will link up with former favourites as part of the tour which includes The Great Gaston, a juggler and Rola Bola, by The Sensational Sozonov, a daring balancing act.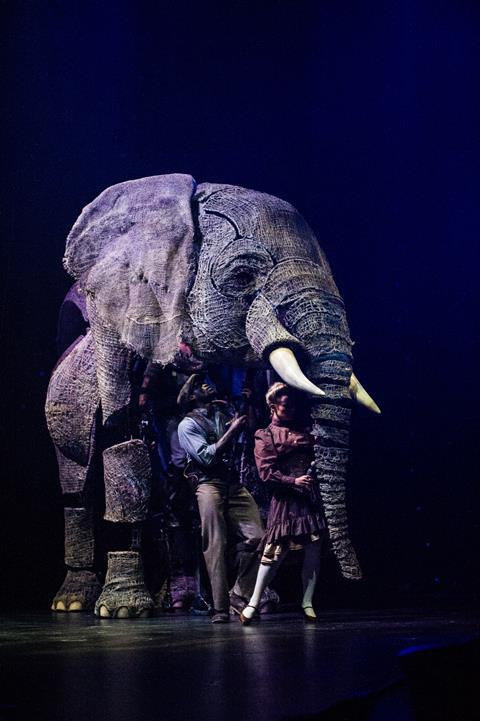 About the show
The production delves into the past of the circus, with two acts, the first dedicated to the circus yard and the second, to the challenging stunts performed.
Elephants used to make an appearance at most circuses before the practice was banned, but they feature in this show in puppet form.
Most of the elephant handlers are former War Horse puppeteers, with the largest elephant, Queenie, based on the biggest African Elephant ever recorded.
The show will visit Birmingham Hippodrome on 25th October until 2nd November. From there, it travels to Salford Lowry (19th - 24th November), Bord Gáis Energy Theatre, Dublin (27th November - 1st December) and ends at Royal Festival Hall, London (19th December 2019 - 5th January 2020).