Lakeland Arts has revealed that it will be exhibiting more than 450 years of art history as part of its 2019 programme of exhibitions, which will include a huge summer show on artists Ruskin and Turner.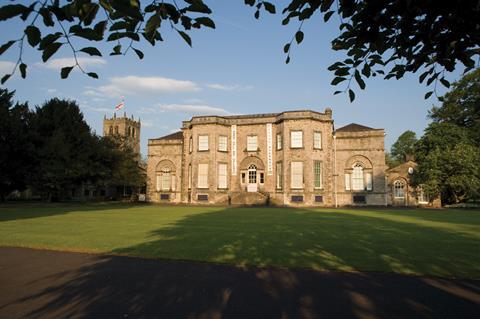 The exhibition, Ruskin, Turner & the Storm Cloud, to be held at the Abbot Hall Art Gallery in Kendal this year from the 12th July to 5th October will be the gallery's main summer show.
It will include more than 100 works and stretch across five rooms, and it is believed that it will be one of the biggest exhibitions in the UK during the 200th anniversary of John Ruskin's birth.
Exhibition details
Abbot Hall is partnering with York Art Gallery and University of York to create the exhibition, which will allow for work from both partners to go on show alongside substantial loans form national and regional collections.
Ruskin, Turner & the Storm Cloud will be an in-depth examination of the relationship between both men, their work, and the impact Ruskin had in highlighting climate change.
In addition to Ruskin's paintings and writings, the exhibition will feature an introductory film and a new publication containing new research on both men's work.
Visitors can also expect to see watercolours, drawings and a haunting portrait of Ruskin from the National Portrait Gallery.
Helen Watson, Lakeland Arts' director of programming, said: "Ruskin, Turner & the Storm Cloud will be one of our biggest shows ever. If you have an interest in Ruskin and Turner this is a must-see exhibition.
"This year is hugely significant in celebrating Ruskin and we are delighted to have this landmark exhibition at Abbot Hall during the 200th anniversary of his birth. It's particularly apt that the exhibition takes place in Cumbria – the home of Ruskin and the place he found most inspiration."
Visiting the Abbot Hall Art Gallery as a group
Groups of 12 or more can benefit from discounted admission, along with additional benefits such as free coach parking, pre-booked catering options and bookable guided tours.
GTOs wishing to book a group visit can contact the group booking co-ordinator on groupbookings@lakelandarts.org.uk or 01539 888056.
For more information, visit www.abbothall.org.uk/visit/group-visits.