The tour operator has introduced several new experiences for small groups looking to combine physical activity with cultural interaction on their next holiday.
Its new tours include multisport itineraries in Cuba and Indonesia and hiking options in the United States' National Parks.
There is also a new way to hike Peru's famous Inca Trail for one day with the alternative Lares Trek hiking route.
Simon Ma, brand manager for G Adventures' Active travel style, said: "Health and well-being have become a priority for many travellers, and people are increasingly enjoying seeing new places by foot, bike and kayak.
"These modes of transport are lower-impact on the ground, so better for the environment, and they get travellers closer to a place and its people.
"There's also the added benefit of burning off all the delicious local cuisine they'll be trying along the way."
Itinerary highlights with G Adventures:
Active Bali & Java - This trip includes white water rafting at Ubud's Ayung River, a bike ride along rural farms and plantations in Bulian, and a night time volcano hike in east Java. Small groups can also opt to snorkel or scuba-dive.


Cuba Multi-sport: Bike, Kayak and Hike - Visitors will ride along the Viñales Valley, passing mogotes (large limestone hills) and tobacco farms, plus have time to see the vast cave network of Cueva de Santo Tomas. Travellers can also kayak to an 18th-century fortress in Cienfuegos Bay.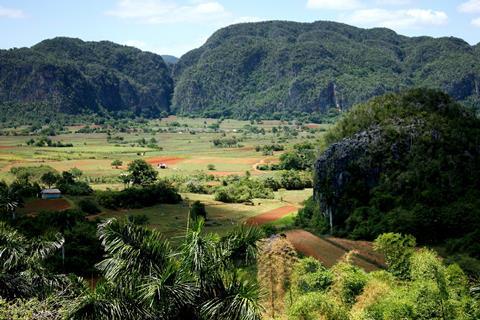 Hiking the Best of the West's National Parks - There will be a steep climb out of the valley on the Mist Trail and a narrow climb to the top of Angels Landing. This itinerary's other highlights include stargazing in Capitol Reef's designated International Dark Sky Park and a visit to Bryce Canyon National Park.


The Lares Trek with one-day Inca Trail - Described as an 'eight-day exploration' through Peru's Lares Trek, small groups can also take a guided tour through the Sacred Valley, stopping at a women's weaving co-op before beginning the hike. The Lares Trek offers the chance to see the Chicon Mountain, Andean flora, and opportunities to meet local Quechua people along the way.