After touring the UK in 2019, Willy Russell's Educating Rita will set off again to commemorate the landmark year.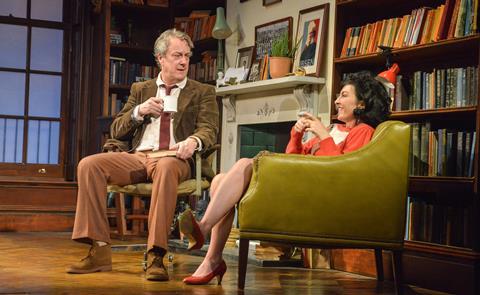 The production will be celebrating its 40th anniversary on stage with another UK tour, starting on 4th February 2020 at the Oxford Playhouse and running to 23rd May 2020, its final show at the Newcastle Theatre Royal.
Rita, a married hairdresser, decides to try something new and joins an Open University course. Her tutor, Frank, is a poet, academic and drinker, and not the biggest fan of his new student. The play centres around these two characters, and Frank's reignited passion for literature thanks to Rita's enthusiasm.
Educating Rita first opened in 1980, at the Warehouse Theatre in London. Julie Walters came to international prominence thanks to the production, where she played Rita opposite Mark Kingston in the role of Frank.
Three years later the play was adapted into a film, with Julie Walters reprising her role - this time alongside Sir Michael Caine. The film version won a number of accolades, including two Golden Globes for Best Actor and Best Actress.
This upcoming tour sees the return of Stephen Tompkinson (Frank) and Jessica Johnson (Rita) from the previous run. The former appeared on BBC's The Split and ITV's Torvill & Dean, while the latter has had roles in Coronation Street and theatre performances of Kings and Queens and Call Me Mary Poppins.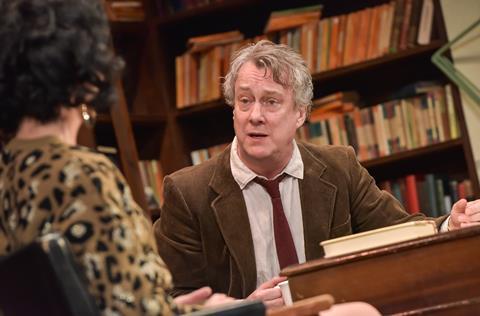 Willy Russell wrote the original script, drawing on his own background; born in Liverpool in 1947, he left school at 15 and became a women's hairdresser before later on retraining as a teacher. His writing credits include the 1983 musical Blood Brothers and Shirley Valentine, which was also adapted into a film. He continues to work with productions around the world.
"I am delighted that Stephen and Jess are returning next year to play Frank and Rita in the 40th anniversary production of Educating Rita, directed once again by the wonderful Max Roberts - I'm extremely proud to be associated with this marvellous production."

Willy Russell
Audiences can see the 40th anniversary performance in 14 venues across the country, including the Oxford Playhouse, Glasgow's Theatre Royal, the Rose Theatre in Kingston and the Wycombe Swan. The full list of venues and dates can be found on the website at www.educatingrita.co.uk, with more to be added soon.
Visit the specific venue website for more information on group bookings and benefits.