Virtual visitors can browse thousands of art works and tour royal residences on the Royal Collection Trust (RCT) website.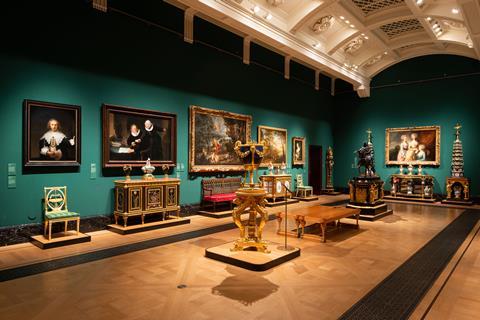 While nothing can compare to a visit in person, while RCT sites are temporarily closed, groups can find resources on its website designed to engage users in the artistic and historical collection, from conservation films to looking at significant paintings up close.
Virtual tours
Groups can take a virtual trip to the Queen's London residence of Buckingham Palace, which includes its State Rooms and a curator that narrates the Royal Collection items on display.
Viewers can also take a look at a recent exhibition at the palace, George IV: Art & Spectacle, hosted in The Queen's Gallery and sharing Dutch and Flemish works, as well as French porcelain and books.
The 2018 opening of the State Rooms, and its Prince & Patron exhibition, which featured works of art favoured by Prince Charles, can be online too - this includes Napoleon's Cloak and portraits from the Royal Drawing School - by visiting the Google Arts & Culture website.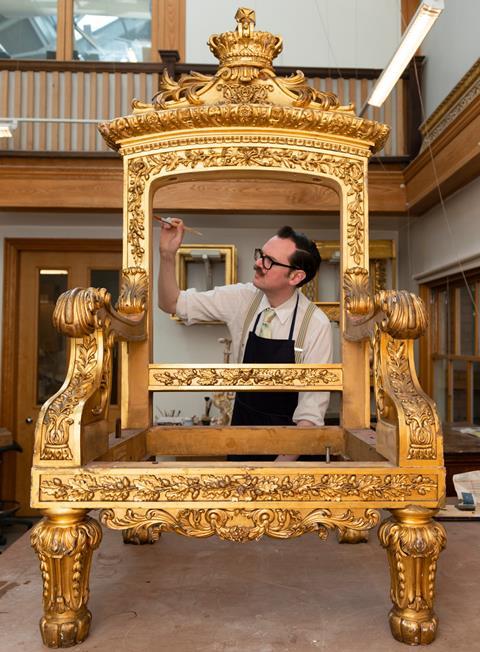 Behind-the-scenes footage
On display at Windsor Castle in Queen Mary's Dolls' House, a 1:12 scale royal palace created by Sir Edwin Lutyens.
Website visitors can watch conservators perform a condition check of the dolls' house in a behind-the-scenes video to see how its structure and contents are routinely inspected, lightly cleaned and photographed. You can watch the video here.
For those interested further in conservation projects at RCT, there's a video explaining how Queen Victoria's State Throne Chair is best conserved.
Within it, curators provide details about the throne's decoration and demonstrate the best techniques for keeping its gold leaf surface clean. You can watch it here.
Catalogues to browse
All of Queen Victoria's journals - 43,000 pages, to be exact - can be read online for free, aiming to offer an insight into the queen's thoughts during her long reign, including her coronation and first meeting with Prince Albert.
Entries begin when Victoria was 13-years-old, finally ending when she was 81 before her death. Readers can access these at www.queenvictoriasjournals.org/home.do.
The RCT also has a webpage dedicated to Prince Albert, presenting around 23,000 items linked to him and the impact he made on Victorian society. Take a look here: albert.rct.uk.
Paintings up close
Users can now explore select paintings from the collection at close detail with information from curators to offer information on artists' techniques.
Johannes Vermeer's The Music Lesson is available to view here, one of 34 surviving paintings from the Dutch artist that the RCT describes as 'enormously popular' with visitors who attend the annual Summer Opening of the State Rooms.
Another example is Pieter Bruegel's Massacre of the Innocents, which can usually be found at Windsor Castle. In this online display (click here to view), users can learn about each narrative scene in the painting and the changes made to it throughout its history.