We speak to the organiser for Barnet U3A, Elizabeth Hodgson, about what advice she would offer other GTOs and some of her standout trips.
How did you get into group organising?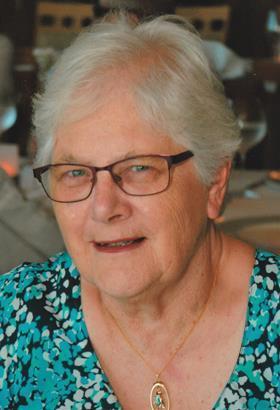 I joined the group in early 2008 and one of the members had managed to get their arm twisted into organising some outings, but she was slightly out of her comfort zone. I asked if I could lend a hand and from September 2008, we set up our own outings on the basis of one a month. To date we have done about 140. A lot of our members enjoyed the outings so much (partly because we spoil them with sweets on the coach and a little raffle after our day out) that they thought it would be nice to have a weekend away. My first reaction was "forget it", but one night I was lying awake and was thinking about how much I wanted to go back to Keukenhof in Holland. I bounced the idea off a few other members and got a very positive response, so we organised the trip. Now we go all over, whether it be day trips, short breaks or cruises.
When it comes to booking holidays, where do you start?
After our first break to Keukenhof in April 2009, the general feedback was that our members loved the trip and wanted to do more. At that point I got in touch with a firm called Tailored Travel and I've worked with them ever since. We've got a good working relationship and I'm not one of those people who likes to chop and change for the sake of it. If you've got a good company you work with, they learn from you as much as you learn from them. I've also given them a lot of ideas and it's been a very good relationship over the years.
"If you approach the booking process with a certain amount of confidence, you'll get a lot more out of the place you're visiting."
With certain attractions now reopening to groups after lockdown, how do your members feel about getting out and about again?
I've spoken to various people and I'm getting the feeling that we're going to have a mixed response from our members when we do get going again. Obviously with the ages of U3A members, there are several who are in the extremely vulnerable category. A lot of our members are itching to get going but it has got to be when we feel it is safe to do so.
What sort of trips have been popular in the past?
We like to do the National Trust properties, Invitation to View properties and English Heritage sites. We've also had some very popular boat trips on the Thames as well as visits to different museums and performances. It was quite an eye opener when we went to Royal Ascot. So many of our members 'had a flutter' that we had to wait for some time after the races for most of them to come back from collecting their winnings! We've also been to the BBC, Houses of Parliament and even tried glass blowing - it's really just trying to find things that are totally different.
Elizabeth's tips for first-timers:
Know what you want to do and go for it.
Make sure you have people you can rely on and work well with around you.
Keep a sense of fairness, a sense of balance and a sense of humour.
What advice would you give to other organisers?
Always pick something that you find interesting and build on that because many organisers will spend a lot of time asking their members what they want and you'll never get anywhere. A lot of the time it's also about making it a can-do situation. If you approach the booking process with a certain amount of confidence, you'll get a lot more of out of the place you're visiting. It's about having the confidence to ask attractions if they'll open up exclusively or if they offer refreshments and lunch when visiting. It can be tough at first, but your confidence will grow as you get used to doing it.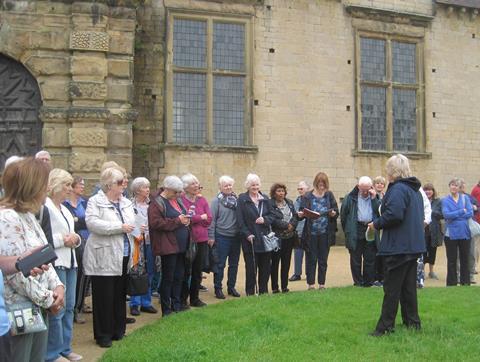 How do you deal with difficult situations, when trips have not quite gone to plan?
I find it useful to have a small organising team around to help me. Although we're not all on every trip, I usually have somebody else as back up who can help me plan a way out of a bad situation. We've had moments where coaches haven't been able to get down driveways and mixed up timings, but things go wrong, that's the nature of it. The U3A's slogan is "learn, laugh and live" and I am confident that we have achieved all three in abundance, and more. Even things that have not gone quite as planned have usually given us a lot of additional amusement.
Finally, if you could go anywhere, where would it be?
I think I would have to go for Scandinavia. Whether it be the Norwegian Fjords or somewhere like Oslo, it would be just absolutely magical.
Elizabeth's group at a glance…
Group name: Barnet U3A
No. of members: More than 1,600
Time organising: 11+ years
Based: Barnet, north London