Shauna Potts, director of tour operator Simply Groups, has described feeling overwhelmed and humbled after winning The Excellence Award 2020.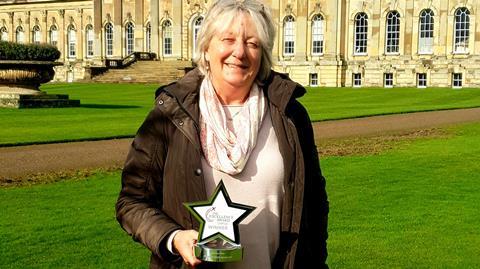 Nominated by customers, readers voted for Shauna to win this year's accolade as part of the Group Leisure & Travel Awards. She was announced as the winner during the online ceremony broadcast on Wednesday 7th October.
Speaking to GLT magazine, Shauna said: "Words cannot begin to describe the elation of winning this award and becoming an official member of this 'elite' travel industry group.
"I was overwhelmed and humbled to learn that I had won and that so many held my work and me personally in such high regard. I would like to send a heartfelt thank you to all those who took the time to vote as this means so very much."
Watch the on-demand replay of the GLT Awards ceremony (you can jump to section 24 to see Shauna's reaction):
Having worked in the industry for more than 30 years, Shauna has described her 'never off duty' approach, adding: "I truly love my job which is more a lifestyle than work and as I thrive on challenges, this occupation and ever-changing industry has always suited me perfectly.
"We have in the last few weeks received so many congratulatory messages in addition to several beautiful flower bouquets and even chocolates which the team have all been able to share. To all the GLT team, keep up the good work and the positivity which the whole industry needs right now."
"Whilst there are occasionally difficult and stressful times, I would not change what I do for the world, even in the current circumstances."
What people said about Shauna…
"Shauna goes the extra mile ensuring your trip is as successful as it can be."
"Our group has dealt with Shauna for many years and have always been impressed with her knowledge, expertise, quality of holidays and service."
"Shauna is never too busy to talk and her advice and patience is remarkable - helped by a good sense of humour."
Explaining what her role involves, Shauna said that the key is being the first point of contact for group travel organisers, understanding their requirements and tailor-making a tour to suit their specifications.
She describes her role as very much hands-on and some of her responsiblities include visiting unusual destinations, producing new products for the portfolio and meeting new people. She attends various trade shows as well as developing and maintaining relationships with group travel organisers.
Hear more from Shauna about what her role involves and what she loves about her job in our special feature about this year's finalists.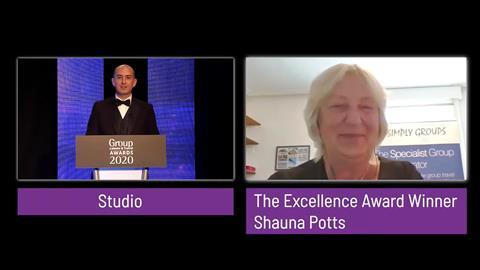 She said it's a real team effort at Simply Groups adding: "I am both lucky and blessed to work alongside a fantastic group of people, both professionally and personally, who not only keep me on my toes on a daily basis but who bring happiness and laughter to my daily life."
"Travel for me has always been enjoyable, intriguing and often an adrenalin rush and I love sharing my experiences with others by way of our bespoke group holidays."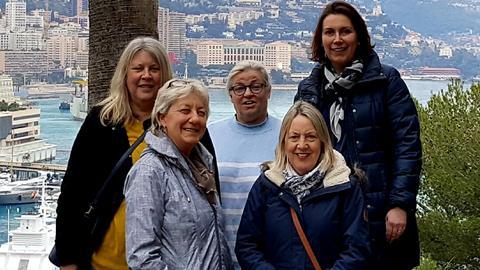 "To receive recognition for my efforts over many years for providing a wide range of successful and varied holidays, is the 'icing on the cake'.
"I am completely over the moon and cannot thank enough those who voted, making this an exceptional year for so many reasons. Wishing us all many more successful holidays in the future!"
Along with Shauna, the finalists for the 2020 award were: Billy Scanes, group travel executive at Saga Holidays; Alex Szeremeta, group sales advisor at Daish's; and Ellen Walker, business development manager at Travel Editions.
For all the Group Leisure & Travel Awards winners and finalists for 2020 along with reaction and more photographs head to our dedicated Awards Microsite.