Despite the challenges, the 2020 Group Leisure & Travel Awards ceremony went ahead with a special online broadcast to recognise the top attractions, tour operators and experiences as voted for by group travel organisers.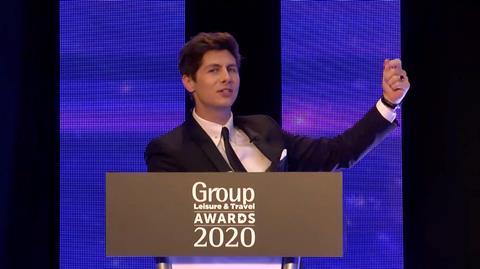 The 2020 ceremony was full of surprises including tricks by magician and TV presenter Ben Hanlin, best known for his award-winning ITV2 series Tricked as well as finishing as a semi-finalist in this year's Dancing on Ice.
Ben hosted the ceremony alongside GLT publisher Rob Yandell, which was live streamed on the Awards website on 7th October and is available to watch again on-demand. Trophies and certificates were sent to winners and finalists to help them celebrate the achievement.
Watch the on-demand video here:
Ben said: "We've had 116 finalists and 20 winners, congratulations to everyone. It was an absolute pleasure to host the awards and it's great that the GLT team has been able to make it happen."
The annual initiative, now in its 24th year, is organised by Group Leisure & Travel, Britain's leading monthly magazine for people who organise group trips and holidays. A total of 20 awards were announced, including Best UK Attraction and Best Guided Tour.
LEGOLAND® Windsor Resort retained the title of the Best UK Attraction for Children & Families for the fourth year in a row, while Waddesdon Manor collected the Best Christmas Experience award for the third time.
The Royal Botanic Gardens, Kew, scooped the title of Best Garden Visit, a new award this year, while Aerospace Bristol was voted the Best Museum or Gallery.
Attractions and providers from Wiltshire had cause for celebration with the county named the Best UK Destination for groups while Switzerland came top of the list for Best International Destination.
Thank you to our 2020 Award Partners: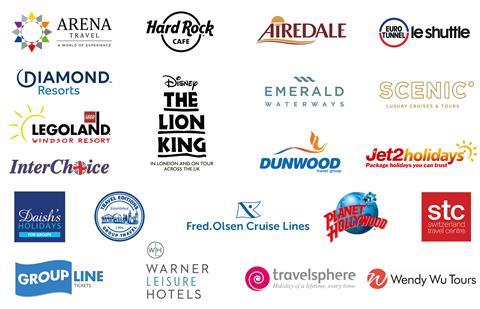 Spotlight on individuals
Individuals were highlighted for their service through The Excellence Award, which was won by Shauna Potts of Simply Groups. Reacting to the news, Shauna said: "I'm honoured and feel humbled that people have nominated and then voted for me. It means so much this year, more than any other year."
The hotly contested Group Travel Organiser of the Year Award® was presented to Christine Bennett, who runs Deaf Group Holidays. She set up the group a number of years ago to help address a lack of opportunities for deaf people wanting to travel.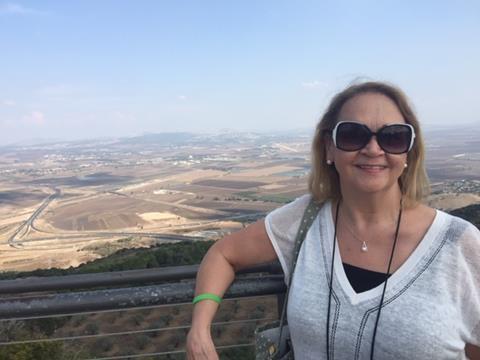 On discovering she had won, Christine said: "I'm absolutely gobsmacked, so shocked and so pleased. I feel very honoured – it's for the group, not just for me, they're a lovely group of people and I know they'll be over the moon for me."
Group Leisure & Travel publisher, Rob Yandell, said: "Huge congratulations to all of our 2020 winners and finalists. It was an honour to be able to recognise the group travel sector, especially during such a challenging year. Thank you to our readers, who have once again had their say, and a huge thanks to our Awards Partners. We simply couldn't have done any of this without their support."
2021 GLT Awards
If companies and attractions are interested in supporting the 2021 awards, find out how you can become an official partner and what it involves.
Simply send an email to Sharon Yandell at sharon.y@yandellmedia.com for more information.
For more information about the 2020 awards, visit www.groupleisureandtravel.com/awards