The Excellence Award rewards brilliant service to group travel organisers. See who's in the running for this year's accolade.
Forming an important part of the annual Group Leisure & Travel Awards, this category is all about the people behind a successful group trip, those who work with organisers to make the process easy and the end result enjoyable for all.
They have all been nominated by group travel organisers.
Shauna Potts of Simply Groups won The Excellence Award 2020 - it was announced during the Group Leisure & Travel Awards ceremony broadcast online on Wednesday, 7th October.
Get her reaction and more information here.
Previous winners have included people from tour operators, hotels and popular attractions.
We spoke to each of this year's finalists to find out what they do, and what they love about their job:
Shauna Potts, director/office manager, Simply Groups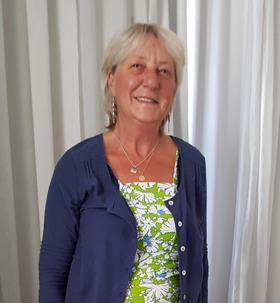 What do you love about your job?
I love the process of establishing a rapport with clients and building a mutual trust, often resulting in clients taking my advice on where they should consider for their next group holiday.
With a passion for travel, I am so lucky that for over 30 years I have been able to work in an industry I love and find both fascinating and inspirational. I cannot imagine ever doing anything else. I often consider my job an extension of my personal life, enhanced by meeting genuinely intriguing people many of whom have become close friends, who I chat with regularly to catch up on their latest news, often non-work related.
What does your role involve?
I am very much a hands-on member of the team and many will vouch that I am never really 'off duty'. I thrive on diversity and daily challenges and am motivated by meeting new people, visiting unusual destinations and producing new products for our portfolio. Key to my role is being the first point of contact with organisers, understanding their exact requirements and tailor-making a tour to suit their specifications.
What do GTOs say about Shauna?
"Her knowledge of the rules and regulations for the travel industry is far in excess of anyone else I've come across."
Tour operator Simply Groups specialises in tailor-making group holidays and coach tours for private groups, clubs and associations.
Billy Scanes, group travel executive, Saga Holidays Ltd
What do you love about your job?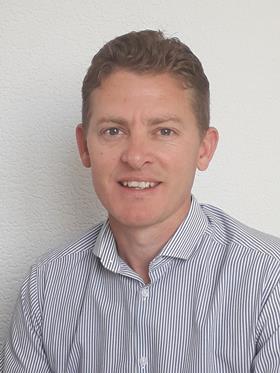 The varied nature of the role means that no two days are the same. From small ship cruises in the Adriatic to New England in the Fall and everything in between.
The variety of the role is very challenging and rewarding. Talking through ideas and what really matters to groups means that I have a real involvement. I feel that really makes a difference to know your efforts are having a such a direct impact.
There are many guests that I had the pleasure of dealing with for many years. So much so, it's like chatting with friends as opposed to guests. Finally, it's great when you receive emails and postcards (retro) from far flung destinations.
What does your role involve?
I help to recommend the right types of holidays and experiences to our group organisers, from the initial contact by either phone or email, right though to their return to the UK. I work to resolve issues and make the booking journey as simple as possible for our guests.
Having over 20 years' experience in group travel, I am able to really get to know our customers and have excellent knowledge of the fantastic holidays we offer. I am very fortunate to have a large number of repeat guests year after year.
What do GTOs say about Billy?
"Billy has been a very helpful, knowledgable and pleasant gentleman to deal with since my group first conatcted Saga."
Saga Holidays offers a range of trips for the over 50s including river and ocean cruises as well as escorted tours.
Alex Szeremeta, group sales advisor, Daish's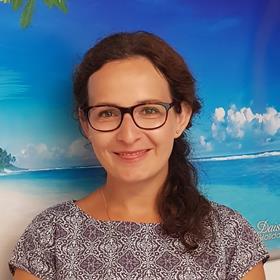 What do you love about your job?
I love working with people and building a rapport with our guests who often return to us each year. I enjoy developing these relationships with our customers and learning about their interests and hobbies. This then allows me to make recommendations for certain day trips and excursions that I know are catered to their interests.
My role also allows me to discover new places in the UK and I love learning about the beautiful places where our hotels are located. This helps me make personal recommendations to our customers, based on where to stay and what's on offer at each location.
What does your role involve?
My main responsibility is to help people who are interested in booking group holidays. Day-to-day, I arrange new bookings, manage existing ones by making any necessary updates or confirming any details for a customer.
In addition, I make sure groups have everything they need upon arrival at their hotel and during their stay with us. I also arrange day trips and excursions for our group bookings and have vast experience in booking bowling matches for our groups.
What do GTOs say about Alex
"I take large groups of people to Daish's hotels each year and Alex goes out of her way to make sure that everyone gets the appropriate accommodation suited to their needs."
Daish's owns several hotels and runs a variety of coach holidays to destinations across the UK.
Ellen Walker, business development manager, Travel Editions
What you love about your job?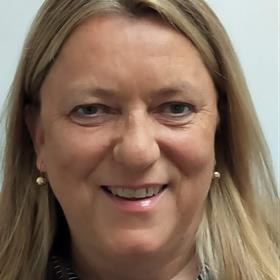 Although by definition it is a job I, along with many others, have found it becomes a way of life and not just a job. I think travel is in my DNA and I still get a buzz travelling and arriving at new destinations. One of my favourite tasks is organising and running fam trips, introducing clients to possible new destinations for their groups. I am always looking at finding novel and different destinations for groups that they may not have considered before.
Possibly the most satisfying part is when a group comes back from a tour and they are happy and eager to try another tour, with expectations surpassed; getting that type of feedback is priceless.
What does your role involve?
Although my role is mainly sales and marketing, I maintain a presence in operations which I consider important in order for me to obtain the complete picture of each group booking. Getting out and about has been a very important part of my role (although slightly challenging at present) engaging in the group travel market while finding innovative ways, within budget, to attract new business.
I still I regard one of the most important parts of what I do is maintaining personal contact with the group organiser from tour inception throughout the operation of the tour and once back home again.
What do GTOs say about Ellen?
"Nothing is too much trouble for Ellen to arrange."
Travel Editions has a range of special interest tours as well as offering tailormade group holidays to destinations in the UK and Europe.
About The Excellence Award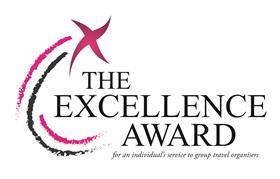 For an individual's service to group travel organisers, this award was created to shine a spotlight on travel industry professionals who go the extra mile for their customers. It has helped recognise all types of people working in all areas of the sector since it was first added to the annual Group Leisure & Travel Awards in 2008.
Whether you organise a day trip or a long haul holiday, it is often the people you deal with who can make the difference, especially when it comes to groups. As an organiser, you want to be confident that everything is going to run smoothly and that you will receive the help and support needed throughout the whole process.