The pandemic meant Christine Bennett was unable to celebrate the achievement as originally planned, so nearly two years on she felt that now was as good a time as any to finally commemorate the win.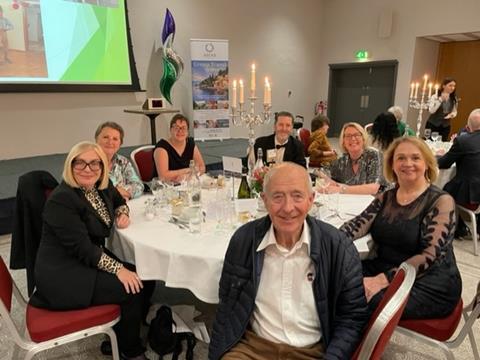 Nearly 100 people attended the gala dinner at the Principal Hotel in York, made up of friends, family and travel trade colleagues, to celebrate Christine winning the Group Travel Organiser of the Year Award® in 2020, who set up and organises trips for Deaf Group Holidays.
The award, which is presented annually as part of the Group Leisure & Travel Awards, shines a spotlight on a GTO who goes above and beyond for their group members. Christine was chosen as the winner after impressing judges with the incredible impact she has made to the lives of deaf people.
Christine told us: "The reason I wanted to do it, was so everyone could celebrate with me on one special evening. We had a delicious dinner and a presentation on the screen, showing all the various past holidays with the group, which brought back so many happy memories.
"Some people travelled from London, Edinburgh, Leeds, Newcastle and one lady travelled from Ireland to make this a special day."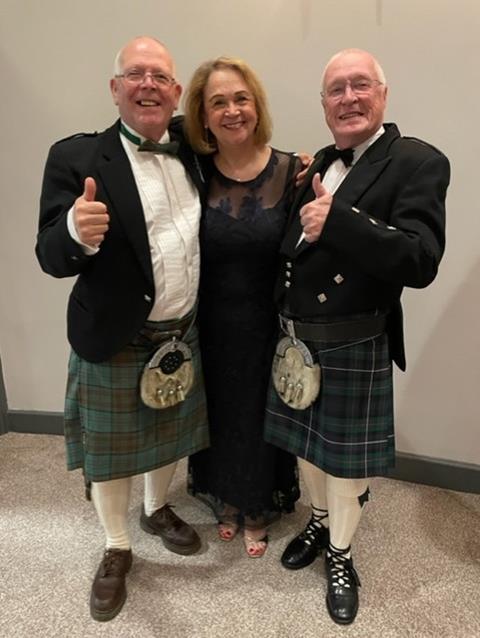 Guests were given a three-course meal, followed by a raffle.
Christine continued: "The preparation took almost a year and I had some helpers on the night to make sure everything ran smoothly. I chose The Principal Hotel because it was easy for everyone to travel by train, it was like the halfway house as I had people coming from the north and south."
Janet Fielding and Tim Fleming of Arena Travel, who help Christine organise a number of her group trips and holidays, were also on the guest list. Tim gave a speech about the award and why Christine's hard work has made such a difference. Her daughter Jane was on-hand to sign the speech for some of the people in attendance, which is something she did for Christine when she found out she won the award.
Janet Fielding said: "What a deserved winner of the Group Travel Organiser of the Year Award®. I have been working with Christine for over eight years now on various trips overseas and it amazes me of the group's drive and determination.
"Tim and I felt very privileged to be invited to the Gala night to celebrate, we had a fantastic time and it was great to see many members of the group that travel with us time after time."
Christine branded the evening a success, adding: "I feel my hard work has paid off and to see all the members there was like a holiday reunion. Some of them hadn't seen each other for years since their school days so it was brilliant, everyone had a marvellous time."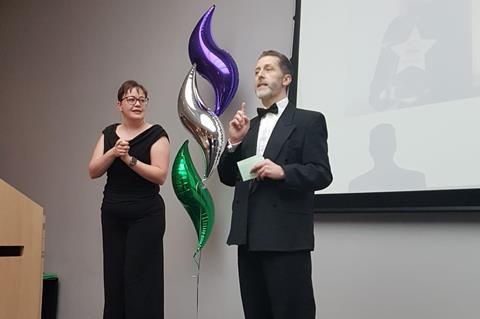 How has the award helped?
Before Christine won GTO of the Year®, Deaf Group Holidays had around 50 members but has now tripled in size, which is down to the news of Christine's achievements "spreading like wildfire in the deaf community."
She said: "The award has helped me to achieve my reputation and allow more people to place their trust in me. I am very grateful to Group Leisure & Travel and now I'm able to show off my winner's logo with pride.
"It also shows that deaf people can achieve anything and it made me more confident to deal with the group. I learnt how to be calm and deal with problems during a trip and I feel I have improved with communication with all kinds of people such as transport and hotel staff."
How do I get involved in the Group Travel Organiser of the Year Award?
People who organise group trips and holidays can enter themselves into the competition, whether it's your hobby or full-time job. We also accept nominations from group members and encourage travel trade suppliers to put forward the great group travel organisers they work with.
First presented in 1999, the GTO of the Year Award® comes with a first prize of £2,000 to spend on a familiarisation holiday and is a great way of highlighting how GTOs bring people together to enjoy amazing experiences.
"With my Award prize, I will be going to the Cyclades, Greek islands for one week with my partner who will come and support me," said Christine. "It will be a fabulous holiday for me to do some research and I want to check a few things during the trip to make sure it is suitable for the members of my group. This will also encourage deaf people to join this holiday in the near future."