Christine Bennett, who won the 2020 Group Travel Organiser of the Year Award®, said the title gives GTOs the recognition they deserve for what they do.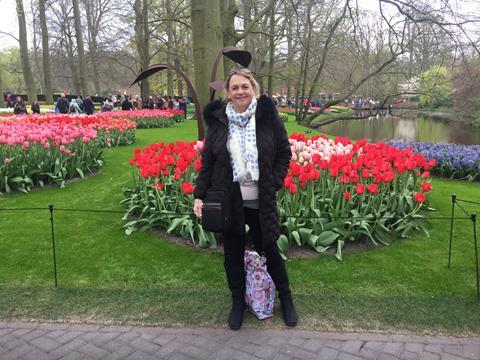 Christine said she would recommend that group travel organisers put themselves forward for the award as well as encouraging others to nominate them, adding that it "gives them the opportunity to demonstrate the very valuable and hard work they do in organising successful holidays and they deserve to gain recognition for it".
She added: "It also shows that there is a need, and a market for group holidays which bring people who have the same interests or requirements together to enjoy holidays with like-minded people."
Entries and nominations for the 2021 Award have now closed. The finalists will be invited to take part in interviews, over Zoom, and then the winner will be revealed during the Group Leisure & Travel Awards ceremony on 28th October, 2021.
Christine is the organiser for Deaf Group Holidays which enables deaf people to travel with peace of mind knowing that they have a qualified British Sign Language (BSL) interpreter throughout their trip.
She was announced as the winner of the 2020 award during the Group Leisure & Travel Awards ceremony which was broadcast in October.
You can see the highlights of the ceremony in a special video here.
The impact of the award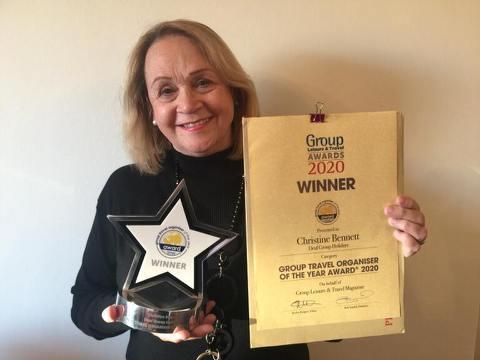 Reflecting on the impact the award has had on her own role, she said that more people had signed up to her holiday mailing list since she won, adding: "Being nominated and getting through the selection processes is a real confidence booster.
"I was thrilled to make it through as a finalist and it was an even greater honour to win the award."
"It gave me a tremendous boost in what had been difficult year due to holidays being cancelled/postponed because of the coronavirus pandemic."
Christine, who impressed judges due to the impact she has made to the lives of others, said she was looking forward to celebrating the win with her group when they are able to meet up again.
Speaking about how she has been affected over the last year as an organiser, Christine said it has been very challenging dealing with cancellations, rescheduling and refunds but that she still finds the work as an organiser "rewarding, especially when people express their appreciation". She added: "It gives me encouragement and determination to carry on in the knowledge that I always do my best for everyone in my group."
Watch Christine's interview on BBC Look North about winning the award:
Qualities of a good organiser
The Group Leisure & Travel team are on the look-out for this year's GTO of the Year finalists; people who are brilliant at organising trips, help create memorable holidays, and who make a positive difference to their friends, colleagues or local community. The Award comes with £2,000 prize money for the organiser to spend on a holiday to remember.
Christine added her own thoughts on what makes a good organiser: "One must be prepared to work hard, have patience, a good attitude, respect everyone and keep them well informed at all times, both before and during the holidays.
"Winning the GTO of the Year Award® or even being a finalist gives them the opportunity to show that they have all these qualities. It also gives members of their group a chance to express their appreciation for the organiser."